CALLIGRAPHY: BEGINNING COPPERPLATE WITH ANNE ELSER
Save $20.00 with a 2017 Membership - New and Renewal
There are still openings remaining at this time.
A valid credit card will be required for payment. Please have your card information ready.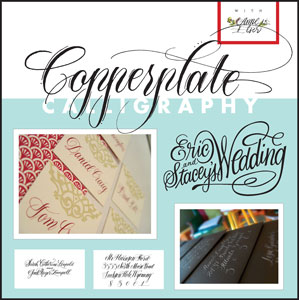 Description
This is an introductory look at Copperplate, an elegant and elastic hand frequently used for formal invitations, documents and bridal events. Completely enchanting, the dramatic thicks and thins of this delicate hand will make you swoon.
During this one-day workshop, students will be given handouts and guide sheets, learning the upper and lower case characters. We will also address spacing and layout for addressing envelopes. This class is appropriate for Beginner to Intermediate students. See www.spruillarts.org for a list of supplies you will need to bring to class.