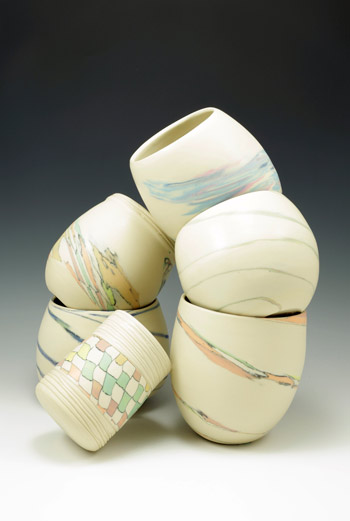 Description
Many potters avoid colored clay in their work, as they believe it to be too time consuming, too expensive, and too difficult to learn. These ideas prevent them from enjoying one of the most flexible and interesting "tools" in the pottery skill set.
In this workshop, Chris will teach an array of clay coloring methods that you can easily and comfortably use in your own work. These tools include mixing and formulating, secondary color creation, fading colors, canes and patterns, and mixed colored slips. You will explore creative and unique ways of using them to build and decorate your pieces.
This workshop requires basic clay making experience. See www.spruillarts.org for a list of supplies you will need to bring to class.