Online Registration
EXPLORING CHARCOAL: FEATHER DRAWING WORKSHOP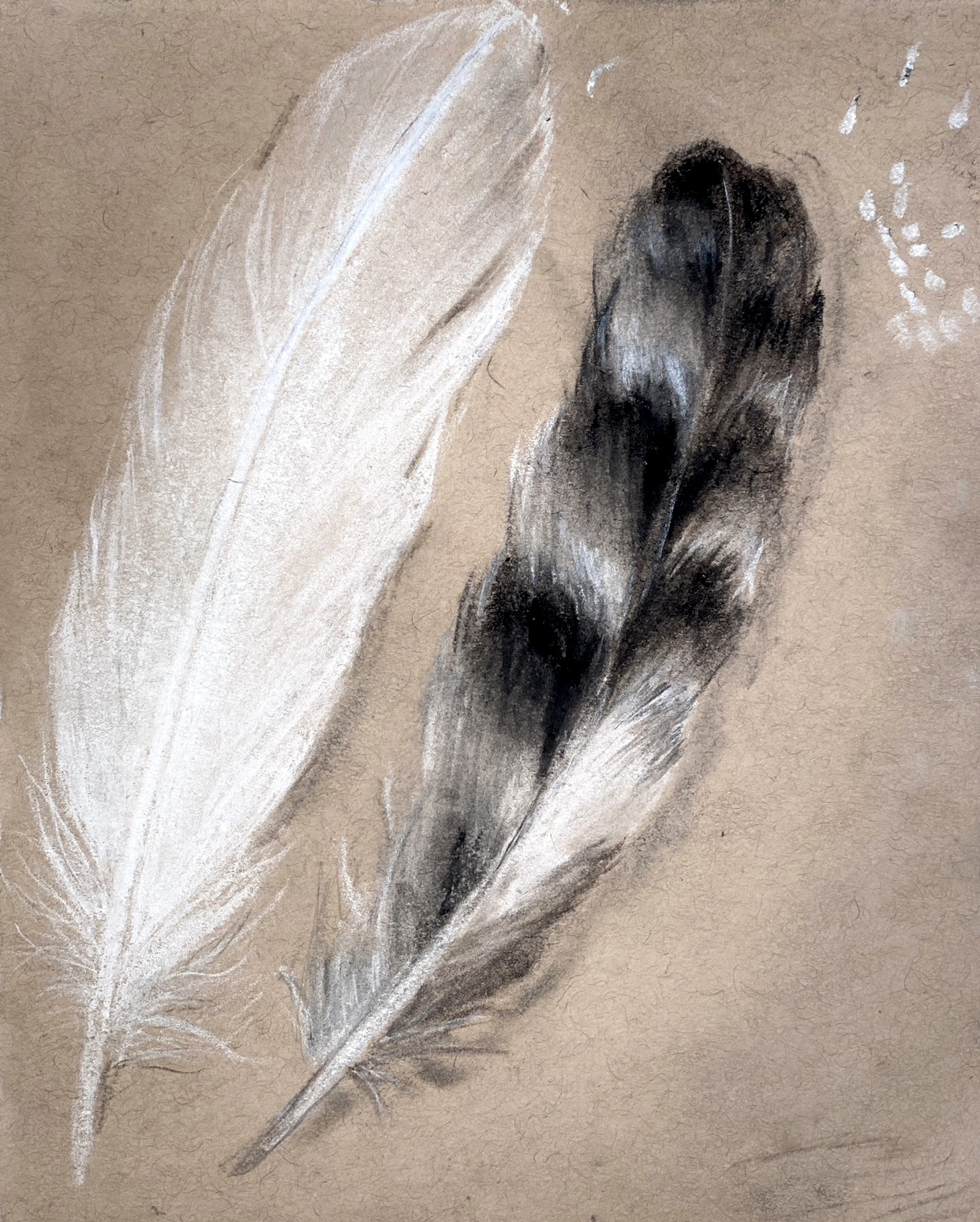 There are still openings remaining at this time.
Inspired by nature, this charcoal feather drawing workshop will focus on the basics of drawing from life, sight sizing, and the use of translucent and opaque drawing materials on toned paper to render subjects from nature in a convincing way.
New to drawing, or drawing from life? No problem! A mixed intro and expert workshop for all levels of artists. Learn why and when to use graphite vs. charcoal, how to make compositional choices, create shapes by measuring precisely, and define forms with shading, shadows, and light. Learn to layer charcoal and pastel pencils for warm and cool effects, a full range of values and intensities, as well as complex natural textures.
Charcoal offers a unique range of rich values and mark-making potential that can greatly expand the visual vocabulary of the artist. Learn how to draw realistically and transform your unique perspective into a magical expression. You will have the opportunity to create multiple unique drawings on beautiful fine & handmade papers- gift worthy and frameable.
All materials- charcoal, graphite, pastel, paper, and more- will be provided. We will take a break, so bring a drink and a snack. Come enjoy this opportunity to express yourself creatively and try new techniques and materials in a fun, relaxed environment- all levels welcome!