Online Registration
KNIT YOUR FIRST SWEATER
There are still openings remaining at this time.
In this class, we will learn to make a top-down raglan pullover knit in the round, and will be taught in 3 sessions. Finished garment size will be child-size in order to complete in three sessions.
Session 1: Learn how to read garment patterns, choose yarn, discuss how to get gauge. Begin sweater.
Session 2: Learn how to separate for sleeves and put stitches on hold, and continue knitting body of sweater.
Session 3: Complete ribbing of sweater, learn finishing techniques, how to care for hand knits.
Homework will be required after Sessions 1 and 2 in order to be ready for next Sessions. Includes all materials needed to make a small, raglan-style sweater.
Students should know the knit and purl stitches and be familiar with knitting in the round.
Sharon Mateer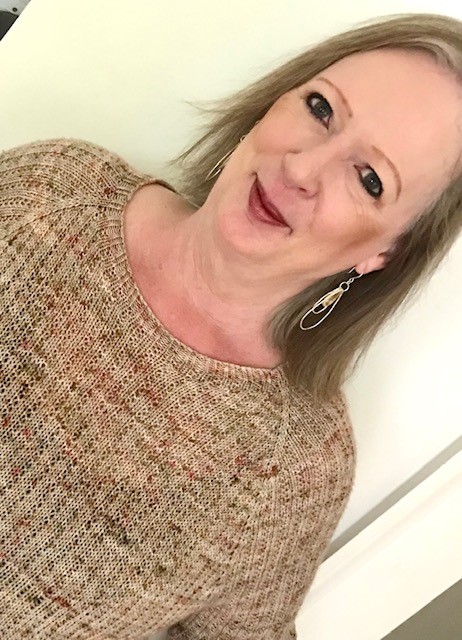 smateer0114@gmail.com
Sharon's Classes


After two successful careers, in advertising then a decade as a personal chef, I am now sharing with others through teaching , the fiber crafts that bring me great joy.
I have been creating things since childhood, always living the mantra No Idle Hands, and honing the crafts of knitting, crochet, quilting, sewing and embroidery. All these crafts bring a grounding sense that calms and nurtures creativity and I love to share through teaching so that others may experience this joy.
| Date | Day | Time | Location |
| --- | --- | --- | --- |
| 10/16/2023 | Monday | 10 AM to 12 N | RM 17 |
| 10/23/2023 | Monday | 10 AM to 12 N | RM 17 |
| 10/30/2023 | Monday | 10 AM to 12 N | RM 17 |