PAINTING WILDLIFE FREELY IN WATERCOLOR
Save $20.00 with a 2019 Membership - New and Renewal
There are 4 openings remaining at this time.
A valid credit card will be required for payment. Please have your card information ready.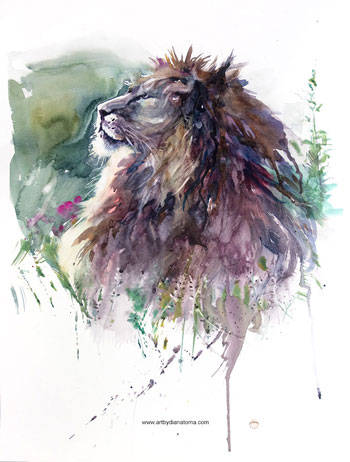 Description
Have you ever been moved by the beauty of a cub or enchanted by the glimpse of a bird? Let award winning European artist Diana Toma guide you into the charming world of emotional painting, exploring free-flow watercolor, and learning technique tips along the way. Liberate yourself from the fear of wrong making, and release creative blockage. A demo will be performed at each class, and individual guidance offered as you progress with your artwork. A new artwork will be created at each session using a reference photo offered by the instructor. All levels are welcome, but for beginners a basic KNOWLEDGE of the medium is REQUIRED. See www.spruillarts.org for a list of supplies you will need to bring to class.