Online Registration
PORTRAIT DRAWING WITH THOMAS KEY (ALL LEVELS)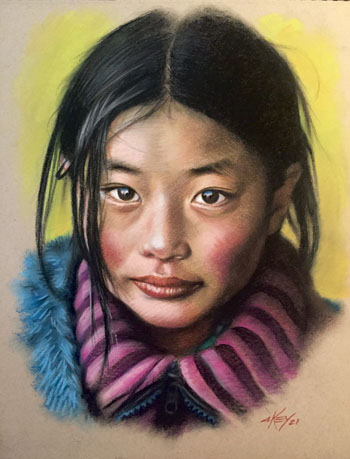 Have you ever wanted to be able to draw the human face and achieve an accurate likeness? Now you can! This class will focus on seeing the human face as a series of basic shapes and patterns of light and shadow. Instructor will illustrate techniques through a series of drawing demonstrations. Students will provide their own photographic sources as reference and draw in a variety of media including graphite, charcoal, conte' crayon and chalk pastel. This class is open to all skill levels, but some basic drawing skills would be helpful. RETURNING STUDENTS WELCOME. See spruillarts.org for additional details regarding supplies.
Thomas Key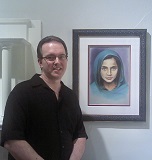 (678) 488-8490
thomaskey1@gmail.com
Tom's Classes


THOMAS KEY is an artist and instructor who has been drawing for more than 30 years. He received his BFA in Illustration from SCAD - The Savannah College of Art and Design / Savannah Campus in 1990. Tom has received numerous commissions over the years and has sold many pieces at auctions and to private collectors. In addition, he's had several pieces published in collector-themed magazines and won awards for both his 2-D artwork and for his sculpted works as well. Tom has taught Introductory and Intermediate Level Drawing, Portraiture, Figure Drawing and Sequential Art at such diverse places as The Atlanta College of Art, The Chastain Center for the Arts, The Roswell Visual Arts Center, Evenings at Emory, Callanwolde Fine Arts Center, SCAD Atlanta, and The Spruill Center for the Arts since 2003. Visit his website : thomaskeyart.com for samples of his In-Class Demonstration art as well as his private work.
| Date | Day | Time | Location |
| --- | --- | --- | --- |
| 01/17/2024 | Wednesday | 6:30 PM to 9:30 PM | RM 12 |
| 01/24/2024 | Wednesday | 6:30 PM to 9:30 PM | RM 12 |
| 01/31/2024 | Wednesday | 6:30 PM to 9:30 PM | RM 12 |
| 02/07/2024 | Wednesday | 6:30 PM to 9:30 PM | RM 12 |
| 02/14/2024 | Wednesday | 6:30 PM to 9:30 PM | RM 12 |
| 02/21/2024 | Wednesday | 6:30 PM to 9:30 PM | RM 12 |
| 02/28/2024 | Wednesday | 6:30 PM to 9:30 PM | RM 12 |
| 03/06/2024 | Wednesday | 6:30 PM to 9:30 PM | RM 12 |