Online Registration
COMIC BOOK AND MANGA CREATION - AGES 10-15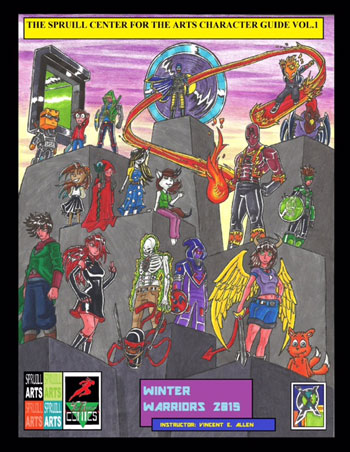 Have you ever created your own comic book or manga characters? Atlanta based Fore Runner Comics artist/ writer Vincent E. Allen will demonstrate ways to develop, create & design your own characters. All artwork is completed using everyday pencils, pens, colored pencils, affordable markers, paper and practice. Through open discussions about current comics and movies, students will learn how to create poses, positioning, panels, angles, action, and emotion as well as exploring the creative aspects of plotting, personality traits, and writing dialog. See www.spruillarts.org for a list of supplies you will need to bring to class.
Vincent Allen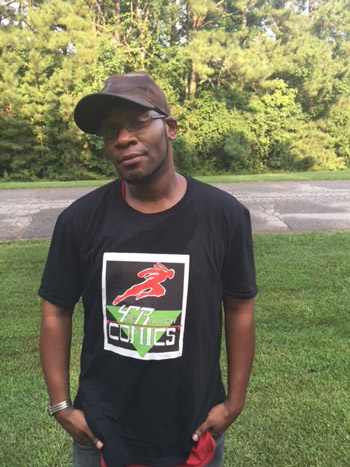 steppingstone7@yahoo.com
Vincent's Classes


I am an Atlanta native from the south side of the metropolitan area. I have been an avid customer of comic books, manga, and gaming since the 1980's and drawing and creating characters all my life and studied illustration at the Atlanta College of Art and Clayton State College.
After college I did commissions for album covers and business logos. I began teaching comic book creation in 2013 with a prison ministry. During and shortly before teaching, I began to do comic book art commissions. That lead me to finally take the risk and start my own comic book company (Forerunner comics) in 2014.
Since then I have self published 4 titles and have drawn and inked comic books and character designs for other independent comic book companies in the city as well as vended at a number of comic conventions.
As a child, my parents wanted to enroll me in art classes for my improvement, yet there were no classes that instructed you on how the process of creating your own book worked. So I decided to take what I know and give students the opportunity to learn what I was never taught about sequential art in my youth.
| Date | Day | Time | Location |
| --- | --- | --- | --- |
| 01/13/2024 | Saturday | 10 AM to 12 N | RM 213 |
| 01/20/2024 | Saturday | 10 AM to 12 N | RM 213 |
| 01/27/2024 | Saturday | 10 AM to 12 N | RM 213 |
| 02/03/2024 | Saturday | 10 AM to 12 N | RM 213 |
| 02/10/2024 | Saturday | 10 AM to 12 N | RM 213 |
| 02/17/2024 | Saturday | 10 AM to 12 N | RM 213 |
| 02/24/2024 | Saturday | 10 AM to 12 N | RM 213 |
| 03/02/2024 | Saturday | 10 AM to 12 N | RM 213 |