Online Registration
MOSAICS WINE GLASS WORKSHOP
This course ended on December 3, 2022
Make a blinged out mosaic wine glass in this 3 hour workshop. Using glass beads, tiles and bling, students will customize a celebratory wine glass! Please bring personal charms if desired. No experience necessary. All materials and tools provided.
Julie Mazzoni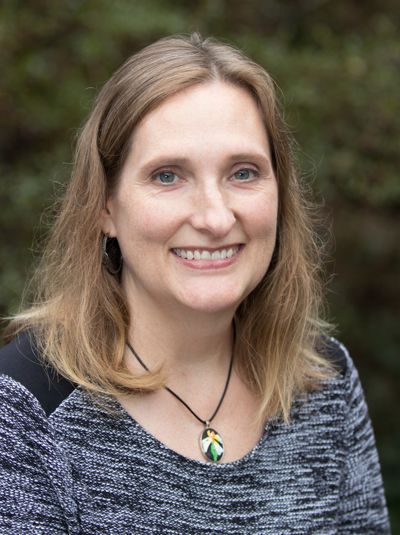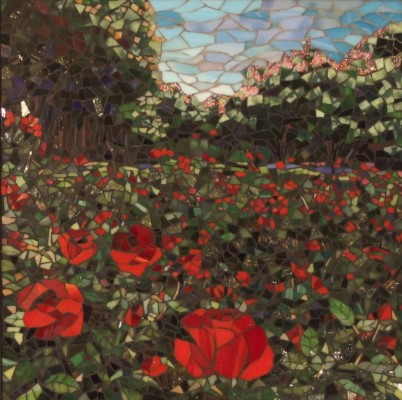 mazztroop@yahoo.com
Julie's Classes


Julie Mazzoni teaches Mosaics. She takes an integrated approach to teaching that blends her personality and interests with my student's needs. She tries to be a facilitator that will help her students achieve their goals, with a few demos and lectures to guide them. More of Julie's work can be found at:
www.facebook.com/Mazzoni-Mosaics
www.instagram.com/mazzonimosaics/
Julie has a Bachelor of Architecture from Kansas State University and has always enjoyed artwork. Julie created children's murals for six years before moving to watercolors and acrylics. In 2009, Julie discovered the joy of mosaic art and completed her first piece. She realized that making mosaics is very time consuming and she would need help to mosaic the world. Julie decided to teach so others could help her! She is also self-taught.
Julie has exhibited my work locally, nationally and internationally. Most notably at Mosaic Arts International exhibitions, at The Museum of Biblical Art in Dallas, TX, The Women's Museum of California in San Diego, CA, The Parthenon Museum in Nashville, TN, and Orsoni Gallery in Venice, Italy.
Julie cites Sonia King, Guilio Menossi, and Dino Maccini as her favorite artists. She says The Society of American Mosaic Artists has had the biggest influence on her, opening her eyes to the possibilities within mosaics.
Artist's Statement
For me, the tactile pleasure of working with the materials is in competition with the visual delight of the eye candy aspect of the tessarae. Similarly, each piece competes against the entire mosaic. I must carefully consider the design elements of each piece's placement, shape, color, and texture and of the whole composition. The juxtaposition keeps pulling at me until I find a satisfactory balance. Each piece laid offers a whole host of parallel ideas for future projects.
Mosaic is a clear reflection of life. Made of many components, there are infinite possibilities. The struggle is to decide which materials and compositions merit the time needed to create. Once the goal has been determined, then it is a joy to labor towards that end. And when one mosaic is completed, the process starts anew. Working on mosaics wipes out all sense of time, destroying all memory of a beginning and all fear of an end.