Online Registration
LEARN TO DRAW AND PAINT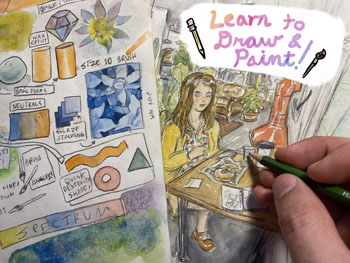 This course ended on March 14, 2023
Art is one of life's greatest joys, but many would-be painters never pick up a brush out of fear they don't have "natural" talent. In 'Learn to Draw and Paint', professional illustrator Dustin Timbrook shares the foundational skills needed to capture the world on canvas, step-by-step. Learn from scratch or sharpen your understanding in this ten week crash course covering form, value, perspective, color, and more - No talent required! Supply List available on www.spruillarts.org.
Dustin Timbrook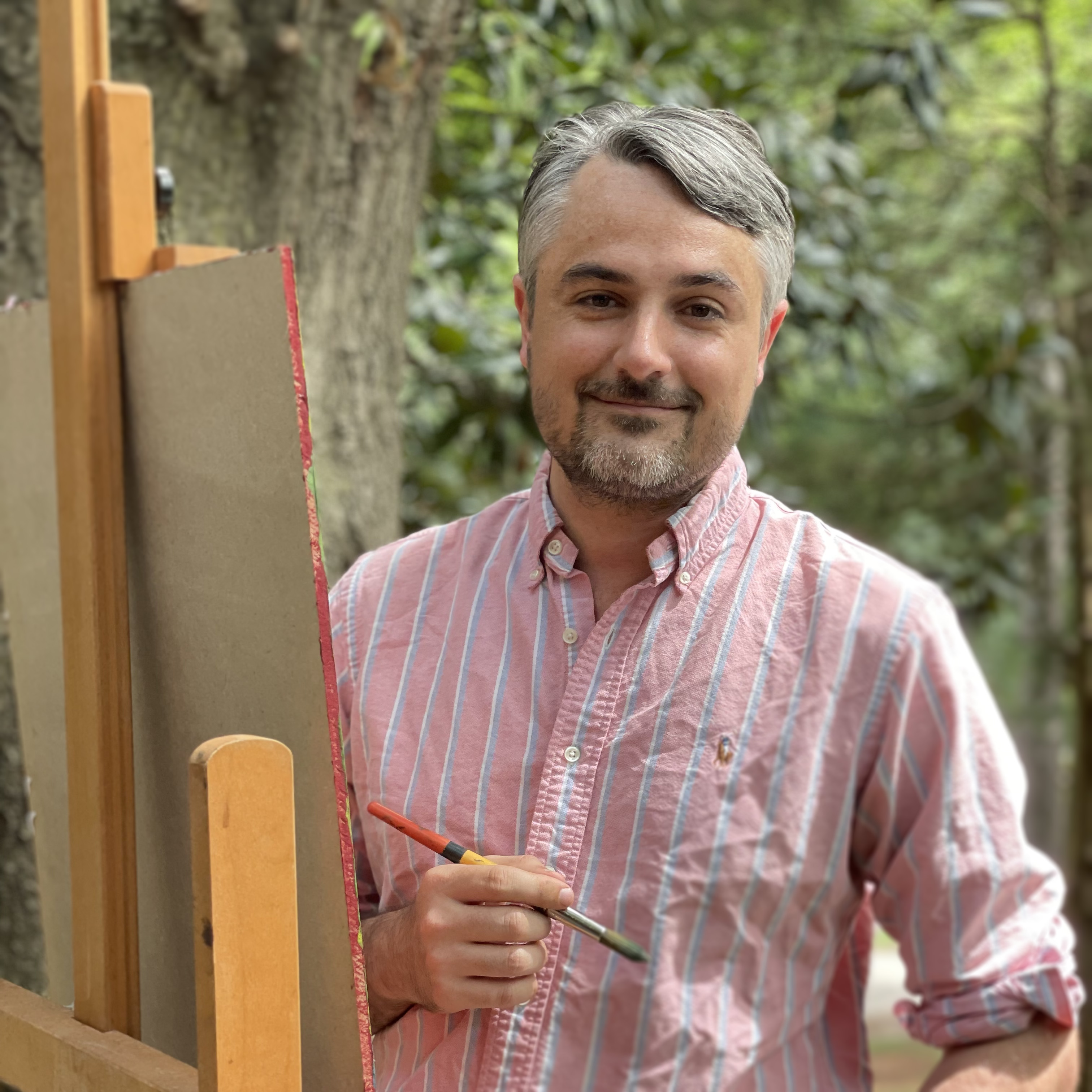 dstntmbrk@gmail.com
Dustin's Classes


I'm a creative professional with two decades of experience in fine art, illustration, and film production. In addition to designing board games, murals, and maps of Tucker, I also love to teach!
My philosophy is simple: Art is not a magical power for the talented lucky few. Seeing and thinking like an artist are skills that anyone can learn. Let's build those skills together!
Dustin's on-line portfolio site: timbrook.media/
| Date | Day | Time | Location |
| --- | --- | --- | --- |
| 01/10/2023 | Tuesday | 10 AM to 12 N | RM 14 |
| 01/17/2023 | Tuesday | 10 AM to 12 N | RM 14 |
| 01/24/2023 | Tuesday | 10 AM to 12 N | RM 14 |
| 01/31/2023 | Tuesday | 10 AM to 12 N | RM 14 |
| 02/07/2023 | Tuesday | 10 AM to 12 N | RM 14 |
| 02/14/2023 | Tuesday | 10 AM to 12 N | RM 14 |
| 02/21/2023 | Tuesday | 10 AM to 12 N | RM 14 |
| 02/28/2023 | Tuesday | 10 AM to 12 N | RM 14 |
| 03/07/2023 | Tuesday | 10 AM to 12 N | RM 14 |
| 03/14/2023 | Tuesday | 10 AM to 12 N | RM 14 |