Online Registration
CRITIQUE CLASS PAINTING WORKSHOP
There are still openings remaining at this time.
It's time to finish that painting you've been working on. In this 1-day workshop. instructor, Maureen Engle, will provide individual intruction to help you plan, map out and make significant progress on your work. Class will close with a friendly, insightful and informative critique session to help guide and expand your artistic talents. All mediums and all levels welcome. Bring supplies appropriate to your own project.
Maureen Engle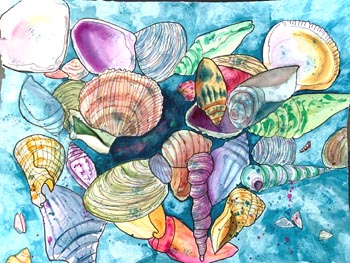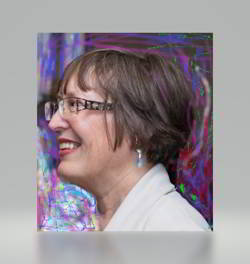 engle.clan@gmail.com
Maureen's Classes


Maureen Engle teaches Painting with a Palette Knife and Brush, Watercolor All Levels, and various workshops in these and other subjects including Abstract, Expressionism and Value. In her teaching style, every session she explores a different theme or subject with her students by providing optional exercises throughout the session. She incorporates demos and friendly critique into the classes. Artistic concepts of composition, value, color, etc. are woven into her classes and critiques. She believes that there are no rules, only suggestions in art. Other than frowning on plastic palette knives and encouraging quality watercolor paper, she's flexible with supplies. She provides guidance and prompts to help her students explore and to foster a welcoming class atmosphere.
For other examples of her work, please visit:
Maureen is a native New Englander who has spent significant time painting in the Berkshires of western Massachusetts and the Northeast Kingdom of Vermont. She currently resides near the mountains of northern Georgia and remains inspired by woodlands and their environs. Maureen brings God's gifts of the peace and joy found in nature to her paintings and then, to the viewer.
Maureen's favorite artist is Mary Cassatt. She found her inspiration to teach when she was taking some classes at a local art center while her children were in preschool. The art director asked if she'd like to teach. She started teaching watercolor, but soon started offering oil and acrylic painting classes as well. She truly enjoys teaching and helping students discover their own artistic voice.
Best known for her depictions of colorful hay bales and birch trees, Maureen strives to create a narrative around subjects found in the natural world. Her hay bales are scattered in the field, infused with sunlight and color to denote hard work, harvest, sustenance. Birch trees grow straight, clustered and entangled with colors bouncing off their white bark-pink, lime and purple. Her southern pines are tall and lanky as teenagers, a bit unbalanced by unwieldy arms and legs.
Maureen works in a variety of medium and across different genres, translating the energy and depth of a tumbling brook or shadow pattern into pure abstraction, and across medium with beautiful watercolors including award-winning portraiture.
An intuitive painter, Maureen applies impasto paint with a palette knife in layers and enjoys watching the piece evolve. She is a dedicated art instructor and conducts classes and workshops at the Spruill Center for the Arts in Atlanta, Georgia, and Alpharetta Art Center, Alpharetta, Georgia, teaching oil, acrylic and watercolor painting.
Fun fact: Maureen spent a year in France taking art classes shortly after college.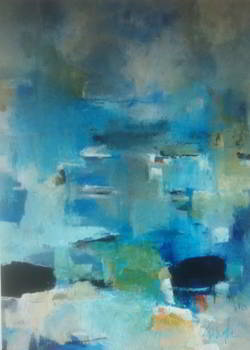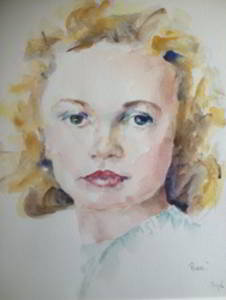 Current Galleries:
Frameworks Gallery, Marietta, Georgia
Webb-Marsteller, Atlanta, Georgia
Wild Oats and Billy Goats, Decatur, Georgia
Sunshine Village Gallery, Watkinsville, Georgia
Good Purpose Gallery, Lee, Massachusetts
Noteworthy Exhibitions:
Spotlight on Art Juried Artist Market-Exhibitor, 2012-2019
Spruill Arts Student & Faculty Juried Exhibition, Spruill Center for the Arts-Best Faculty Award for Beatrice (watercolor on paper), 2017
Tops and Bottoms, Solo Exhibit-Ventulett Gallery, 2015
Metro Montage juried exhibition, Marietta Cobb Museum of Art-Exhibitor, 2008, 2013
Notable Commissions:
Eighteen paintings of various sizes and featuring a diversity of subjects commissioned by PM Realty Group for use in renovated commercial spaces in Atlanta, Georgia, 2013-2017
Sopes Creek and River Birches-paintings commissioned for the WellStar Health Park in East Cobb, Georgia, 2014
On the Green, Fall Tree Trio, and Poppy Field-paintings commissioned by the Horseshoe Bend Country Club, Roswell, Georgia, 2013
Residencies:
Frelinghuysen Morris House and Studio-Painting Demonstration Artist, 2018
The Alaska State Parks Artist-In-Residence Program-Ernest Gruening State Park Artist-In-Residence, Summer 2017
Of Note:
Chattahoochee Birches painting was chosen by Georgia Congressman and Mrs. Tom Price for use in their Holiday Card, 2012 HGTV Green Home, Serenbe, Georgia-100% Cotton painting featured, 2012