Online Registration
ART OF FASHION DESIGN AND ILLUSTRATION FOR TEENS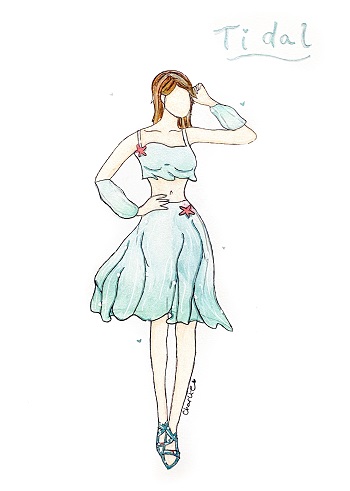 Sorry, we are no longer accepting registrations for this course. Please contact our office to find out if it will be rescheduled, or if alternative classes are available.
This course ended on March 30, 2023
Are you the future of fashion? Have fun exploring your unique design style as you learn the basics of fashion design and illustration! In this class for all levels, teen artists 11-17 years old will discover the art of designing clothing and portraying their style, imagination, and inspiration in fashion illustrations. You'll learn to draw elongated fashion figures, design your own signature clothing and accessories, and create the unique illustrations that bring your collection to life! Classes are progressive and students can join at any time. Each successive session builds upon the last. Students will receive individual attention in a relaxed environment that encourages creativity and experimentation. All materials and supplies are included.
| Date | Day | Time | Location |
| --- | --- | --- | --- |
| 03/02/2023 | Thursday | 4:30 PM to 6 PM | RM 03 |
| 03/09/2023 | Thursday | 4:30 PM to 6 PM | RM 03 |
| 03/16/2023 | Thursday | 4:30 PM to 6 PM | RM 03 |
| 03/23/2023 | Thursday | 4:30 PM to 6 PM | RM 03 |
| 03/30/2023 | Thursday | 4:30 PM to 6 PM | RM 03 |