Online Registration
NOVEL AND SHORT STORY WRITING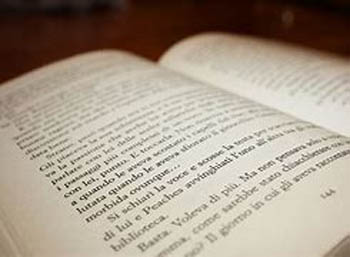 This course ended on May 30, 2023
Join other students in a lively class guaranteed to get you started off right. Characterization, plotting, voice, marketing and other topics writers need to know about will be discussed in depth. This class is designed to help unpublished writers take that next step-to publishing. Many authors have taken Knight's classes and gone on to publish, including some who have become New York Times bestselling authors. This is a writing intense class with in-class assignments and homework assignments that will help to clarify the murky waters of writing to publish. Students will need to bring either a notebook and pen or a laptop or tablet to take notes during each class.
Nancy Knight
nancycknight@gmail.com
Nancy's Classes


Nancy is the author of twelve novels published by traditional New York publishers such as Berkley and St. Martin's. She is also a playwright who has written six produced plays. In addition, her short screenplay, Insanity Du Jour, was produced and received critical acclaim. She also wrote the script for Evil Little Things, a feature film. Nancy is president and editorial director of an exciting new publishing company, Pandora's Legacy Books. She has been a mentor to writers for more than thirty years. She also does free-lance editing for writers who need a little extra help.
| Date | Day | Time | Location |
| --- | --- | --- | --- |
| 04/11/2023 | Tuesday | 6:30 PM to 9 PM | RM 02 |
| 04/18/2023 | Tuesday | 6:30 PM to 9 PM | RM 02 |
| 04/25/2023 | Tuesday | 6:30 PM to 9 PM | RM 02 |
| 05/02/2023 | Tuesday | 6:30 PM to 9 PM | RM 02 |
| 05/09/2023 | Tuesday | 6:30 PM to 9 PM | RM 02 |
| 05/16/2023 | Tuesday | 6:30 PM to 9 PM | RM 02 |
| 05/23/2023 | Tuesday | 6:30 PM to 9 PM | RM 02 |
| 05/30/2023 | Tuesday | 6:30 PM to 9 PM | RM 02 |