Online Registration
PLEIN AIR OIL PAINTING WITH CHAD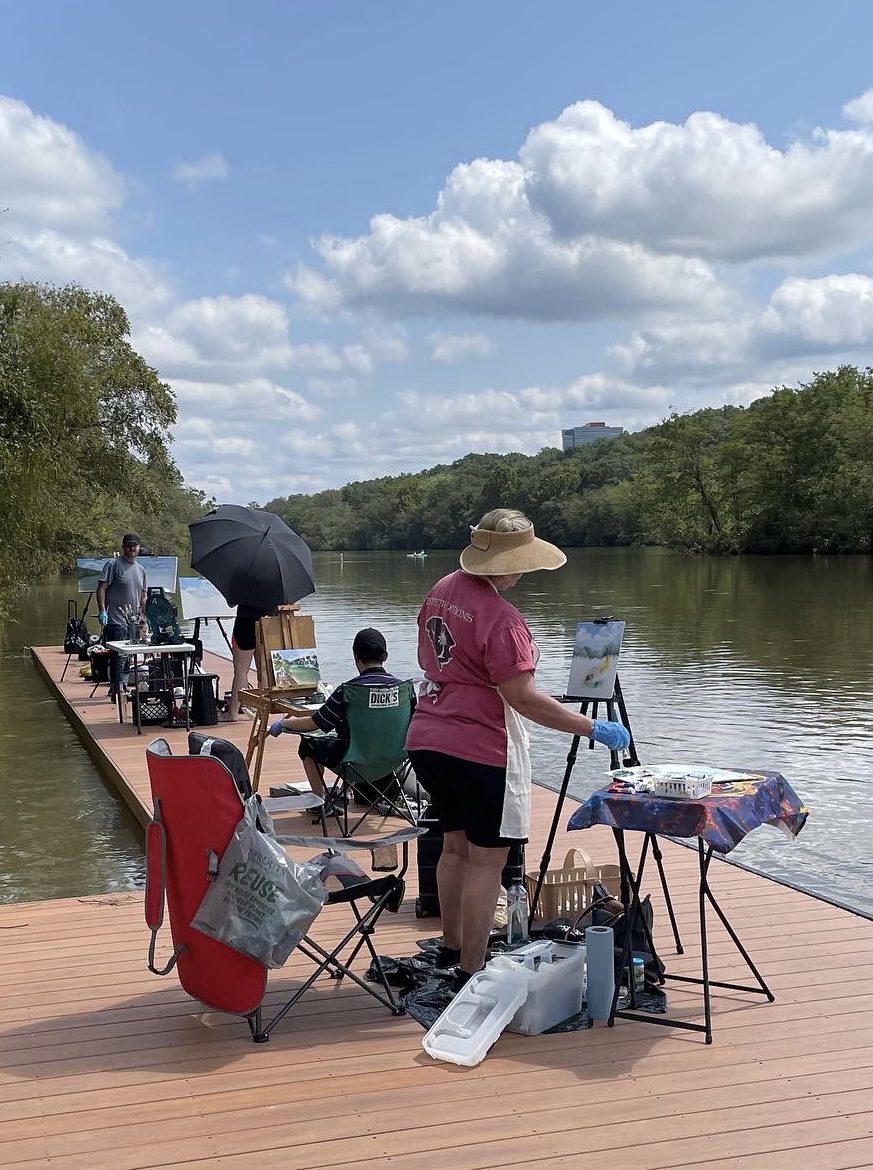 There are 2 openings remaining at this time.
This course ended on September 10, 2023
Learn the wonderful art of plein air oil painting with Chad Creasy! This workshop is for intermediate painters. You only need a basic understanding of oil painting materials. We will meet at Brook Run Park, in Dunwoody, for a four-hour session, two times. After the group has gathered, we will find a beautiful location, set up, and get to work. Chad will paint along with you and guide you through his unique landscape painting process. It will be a relaxing and educational way to spend a Sunday afternoon. We will meet in the parking lot by the skate park at 10:00am at Brook Run Park 4770 North Peachtree Road, Dunwoody, GA 30338.
Chad will provide easels, or you can bring your own. All you need is your supplies from the list provided.
Feel free to bring lunch since it takes place in the middle of the day. Adult drinks are allowed and must be in an un-marked plastic container. If you like to listen to music while you paint, bring ear buds, or listen to the birds. Sunscreen or a large hat may be necessary. Also, painting gets messy. Wear old clothes, have plenty of towels, bring an apron, or coveralls. Let's have fun!
Chad Creasy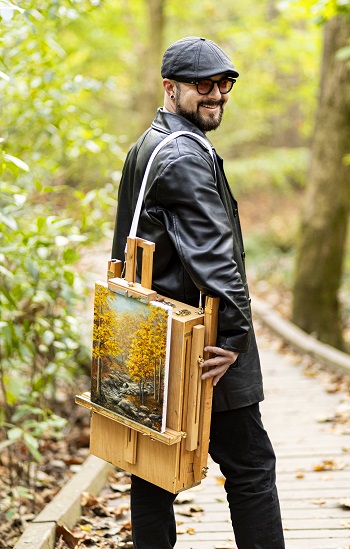 creasypaintings@gmail.com
Chad's Classes


I've always enjoyed being creative. In my younger years my dream of becoming a musician crossed paths with my natural aptitude for visual art. Creating posters and album covers for the bands eventually led to an interest in painting and graphic design.
I'm a native to Atlanta, I studied painting at the Atlanta College of Art. I graduated as a Bachelor of Fine Art in 2001. My wife and I moved to New York City to pursue the glamorous lives of starving artists. It was very competitive and inspiring. We eventually moved back to Atlanta and had children. I took on a graphic artist career to support my growing family. Time for making paintings got scarce for a while.
By 2015 I began to notice I had more free time. My children were older. I needed a way to focus on the present moment and find happiness. I always express myself with creativity. My longing to return to my artistic roots prompted me to pull out my paints again. After posting my first painting on social media, it sold instantly. I haven't put down the brush since. For several years I have enjoyed a steady flow of commissions and sales. Painting has always been part of my true nature.
Oil paints are my primary medium. I paint portraits, landscapes, and I have a special focus on animals. You can take a look at my website for examples of my work, https://creasypaintings.wixsite.com/creasypaintings
I also have a YouTube channel Paint Good with Chad, where I host painting tutorials.
| Date | Day | Time | Location |
| --- | --- | --- | --- |
| 09/03/2023 | Sunday | 10 AM to 2 PM | OFFSITE |
| 09/10/2023 | Sunday | 10 AM to 2 PM | OFFSITE |