Online Registration
GETTING TO KNOW GLASS BEADMAKING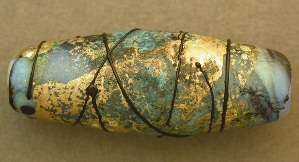 There are still openings remaining at this time.
Find out if you like working with hot glass - spend five hours learning the basics of melting glass over an open torch to make wearable beads. The Registration Fee covers glass and fuel used in class. No other supplies are needed, but students are requested to wear natural fiber clothing with long sleeves and must be 18 or older.
This class is not for pregnant women.