Online Registration
UNDERSTANDING WATERCOLOR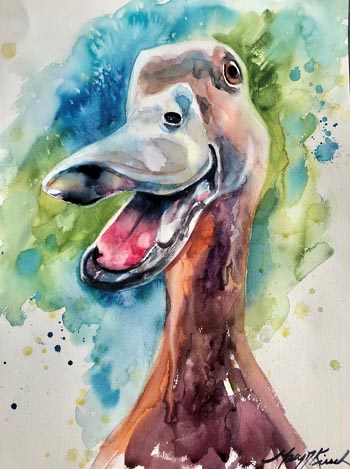 Taught by an award-winning artist, this course takes a deep dive into the foundations of watercolor. Each session focuses on:
-application techniques, (wet on wet, alla prima, wet on dry, etc)
-color choice, mixing, placement, blending, layerig, texturing
-mapping values/negative space
-edge control and variation
-paint washes, blooms
-water control
-lifting techniques
-highlighting/saving whites
-artistic thought process
-underpainting
-composition

All levels welcome. See spruillarts.org for additional details regarding supplies.
Mary Kirsch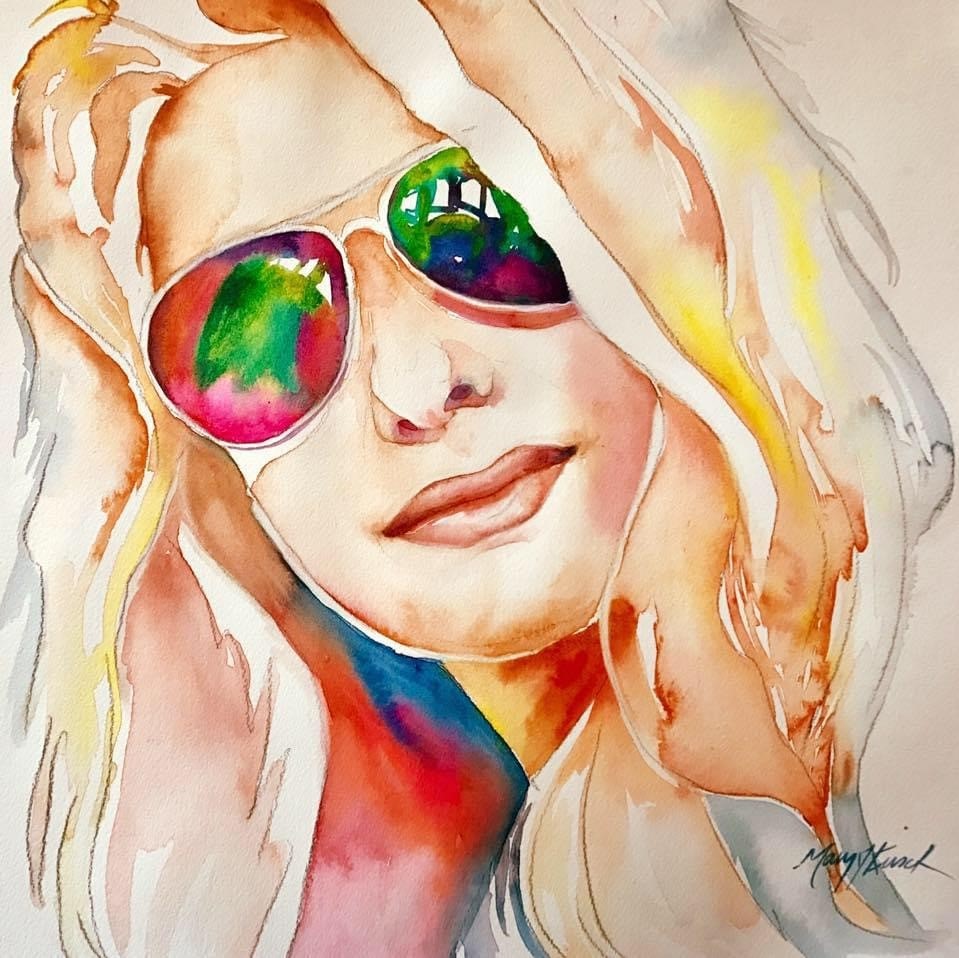 artistmaryjkirsch@gmail.com
Mary's Classes


Mary Kirsch has been interested in art and fascinated by drawing, photography and color for as long as she can remember. As a self-taught professional artist who paints primarily in watercolor, she's been hooked on the medium since her early 20's when her mother gave her watercolor supplies to "add to" her drawings.
Mary hails from New Orleans where she absorbed the rich, colorful culture in every way - from Voodoo to Mardi Gras. She was inspired by the rich soulful music and slow and dark flow the of the waters bayous that pulse through the veins of the city.
Mary started selling her work early in her career, and by the time that she was 24 people were commissioning her paintings. She also became known for her New Orlean's street photography and murals, and decided to hone her skill through a Masters of Photography from the University of New Orleans.
She remains a highly sought after painter and has delighted hundreds of pet owners with her commissioned pet portraits. She's won numerous awards and has been featured in publications in both New Orleans and the greater south. Mary focuses technique of 'letting go and embracing your mistakes and moving through them.
Since relocating to the Atlanta area, Mary has been very active with Georgia Watercolor Society as a signature member and previous board Member. She says "I am very fortunate to be doing what I love and want to inspire my students to learn and grow in their own artistic skills."
| Date | Day | Time | Location |
| --- | --- | --- | --- |
| 11/08/2023 | Wednesday | 10 AM to 12:30 PM | RM 13 |
| 11/15/2023 | Wednesday | 10 AM to 12:30 PM | RM 13 |
| 11/29/2023 | Wednesday | 10 AM to 12:30 PM | RM 13 |
| 12/06/2023 | Wednesday | 10 AM to 12:30 PM | RM 13 |
| 12/13/2023 | Wednesday | 10 AM to 12:30 PM | RM 13 |