Online Registration
DRAWING AND PAINTING THE PORTRAIT - AGES 11-15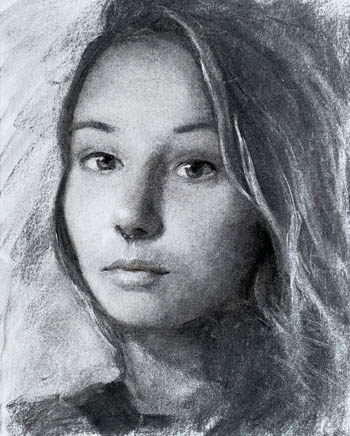 There are still openings remaining at this time.
Develop and grow your portrait skills in this studio class for all levels of teen artists! You will learn the basics of portrait drawing and practice by drawing and painting from references and from real live models! We will explore the foundations of portraiture (such as proportions, form, and value) while drawing from life, photographs, and your own artistic imagination. Students will receive individual attention in a relaxed environment that encourages creativity and experimentation. All materials and supplies are included. This class allows students to work from life with fully clothed and costumed models.
Model fees will be collected by the instructor at the first class.
| Date | Day | Time | Location |
| --- | --- | --- | --- |
| 11/04/2023 | Saturday | 10 AM to 12:15 PM | RM 03 |
| 11/11/2023 | Saturday | 10 AM to 12:15 PM | RM 03 |
| 11/18/2023 | Saturday | 10 AM to 12:15 PM | RM 03 |
| 12/09/2023 | Saturday | 10 AM to 12:15 PM | RM 03 |
| 12/16/2023 | Saturday | 10 AM to 12:15 PM | RM 03 |