Online Registration
"IMAGINATION IS MORE IMPORTANT THAN KNOWLEDGE" *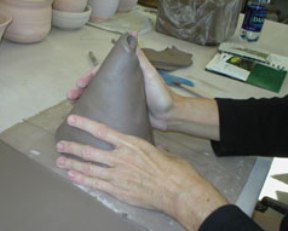 Sorry, this course is closed (full).
Let's experiment and play with out-of-the-ordinary techniques of hand building, raku, surface decoration and more. We'll go wherever curiosity takes us. No pre-established syllabus but hopefully fun and accomplishment will be had by all. See spruillarts.org for additional details regarding supplies.

(* -Albert Einstein -)
Carol Brull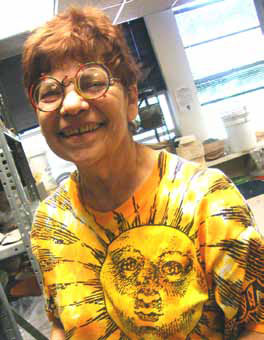 (770) 394-3338
claybrull@aol.com
Carol's Classes


Carol Brull considers herself more of a facilitator than a teacher. Her intent is to provide tools (skills and guidance) for students to create that which is already within themselves.
I have been playing in clay since early childhood (and still am).

I have been studying ceramics since 1974 (and still am).

I have been showing/selling my ceramics since 1975 (and still am).

I have been teaching ceramic classes since 1980 (and still am).


| Date | Day | Time | Location |
| --- | --- | --- | --- |
| 01/12/2024 | Friday | 10 AM to 12:30 PM | RM 04 |
| 01/19/2024 | Friday | 10 AM to 12:30 PM | RM 04 |
| 01/26/2024 | Friday | 10 AM to 12:30 PM | RM 04 |
| 02/02/2024 | Friday | 10 AM to 12:30 PM | RM 04 |
| 02/09/2024 | Friday | 10 AM to 12:30 PM | RM 04 |
| 02/16/2024 | Friday | 10 AM to 12:30 PM | RM 04 |
| 02/23/2024 | Friday | 10 AM to 12:30 PM | RM 04 |
| 03/01/2024 | Friday | 10 AM to 12:30 PM | RM 04 |
| 03/08/2024 | Friday | 10 AM to 12:30 PM | RM 04 |
| 03/15/2024 | Friday | 10 AM to 12:30 PM | RM 04 |