Online Registration
BEGINNING / INTERMEDIATE MOSAICS
Explore the creative and fun world of mosaics! This class will expose students to the wide range of mosaic arts from ancient to modern. We'll explore hands-on all the basics of mosaic construction, including choice of substrates, design/composition, materials, tools, and finishing techniques. You'll make a finished piece to become acquainted with variety of materials like tile, stone, glass or beads, and the tools used to manipulate them, as well as the difference in techniques of adhering and finishing them (use of adhesives, mortars and grouts).
Supply List available on www.spruillarts.org
Marty Speight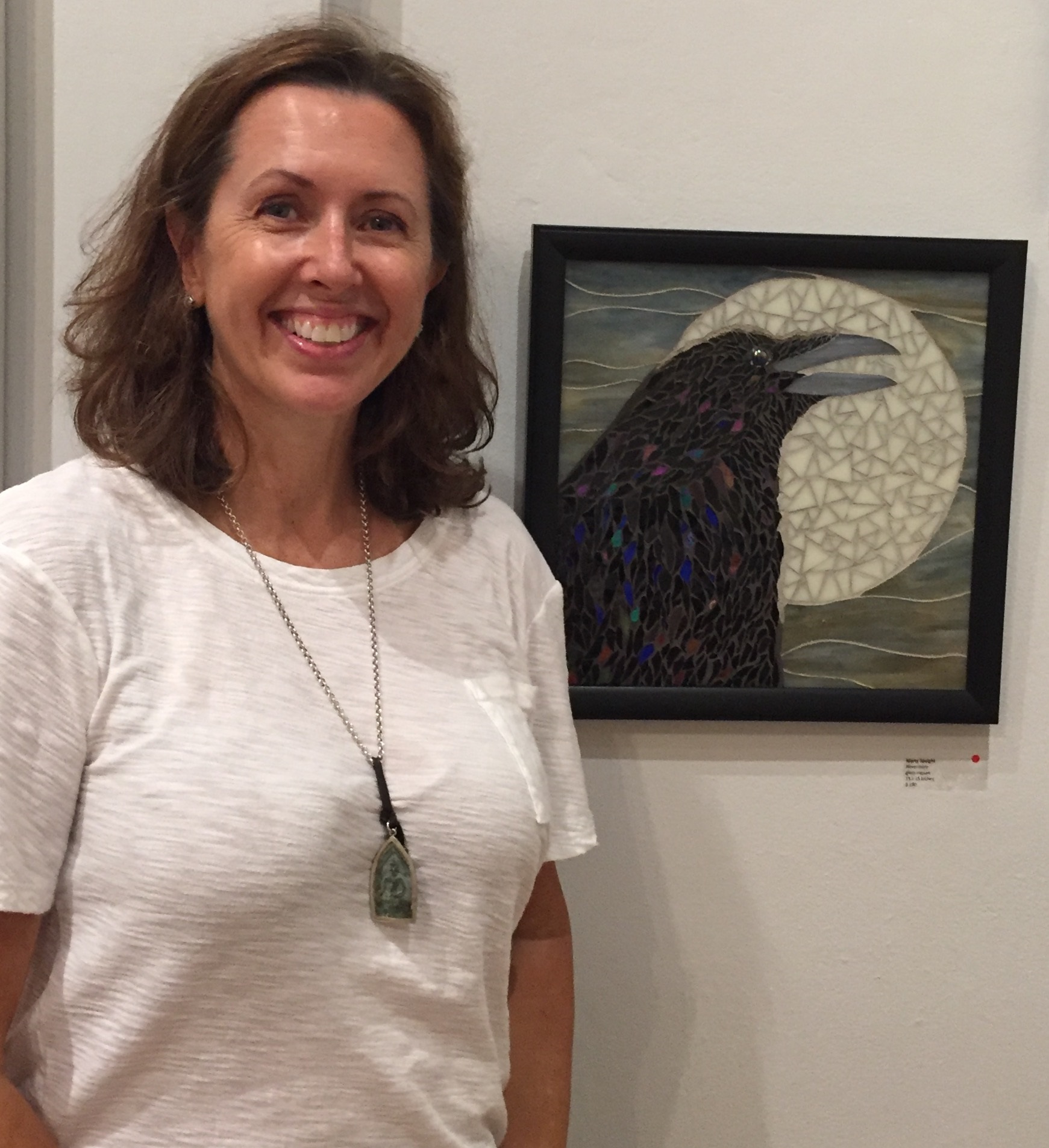 Marty's Classes
Marty Speight is a mixed-media artist based in Marietta, GA. Marty has passionate interests in a variety of media and disciplines including mosaics, mixed-media painting, collage, and textiles. Marty's early love for glass lead her into part-time teaching of stained-glass craft in her twenties. But then a busy family life and business career took her away from artistic pursuits (she holds a BS degree from UNC and an MBA from UVA). By 2016 Marty moved into a "second act" in her professional life as a career coach, allowing her to return to avid art making.
She began studying mosaics with Janice Schmidt at Spruill Center for the Arts, then collage and fine arts with Chery Baird. Marty has also studied with mosaic artist Rachel Davies (Scotland) and mixed media artist Tara Axford (New Zealand). Marty is a member of the Atlanta Collage Society and exhibits regularly in ACS shows; her recent collage work "Bluebird Box" was awarded best-in-show at the 2023 Callanwolde Fine Arts Center exhibition themed "Building Reflections: Contemplations in Collage".
Artist Statement My artistic style is evolving towards abstraction and is informed by my pull towards both the structural form of grids and the organic forms found in nature. I seek to explore where my ancestral roots of handcraft (including masonry, building, quilting) can lead me. Constructing collage, mosaic or quilts requires a sense of structure and technical skill as well as piecing together disparate parts into a cohesive whole. I love the expression of subtle emotion through color and form but also delight in the practical know-how of successful execution project execution. As a long-time coach and facilitator, I find great joy in sharing my knowledge with others.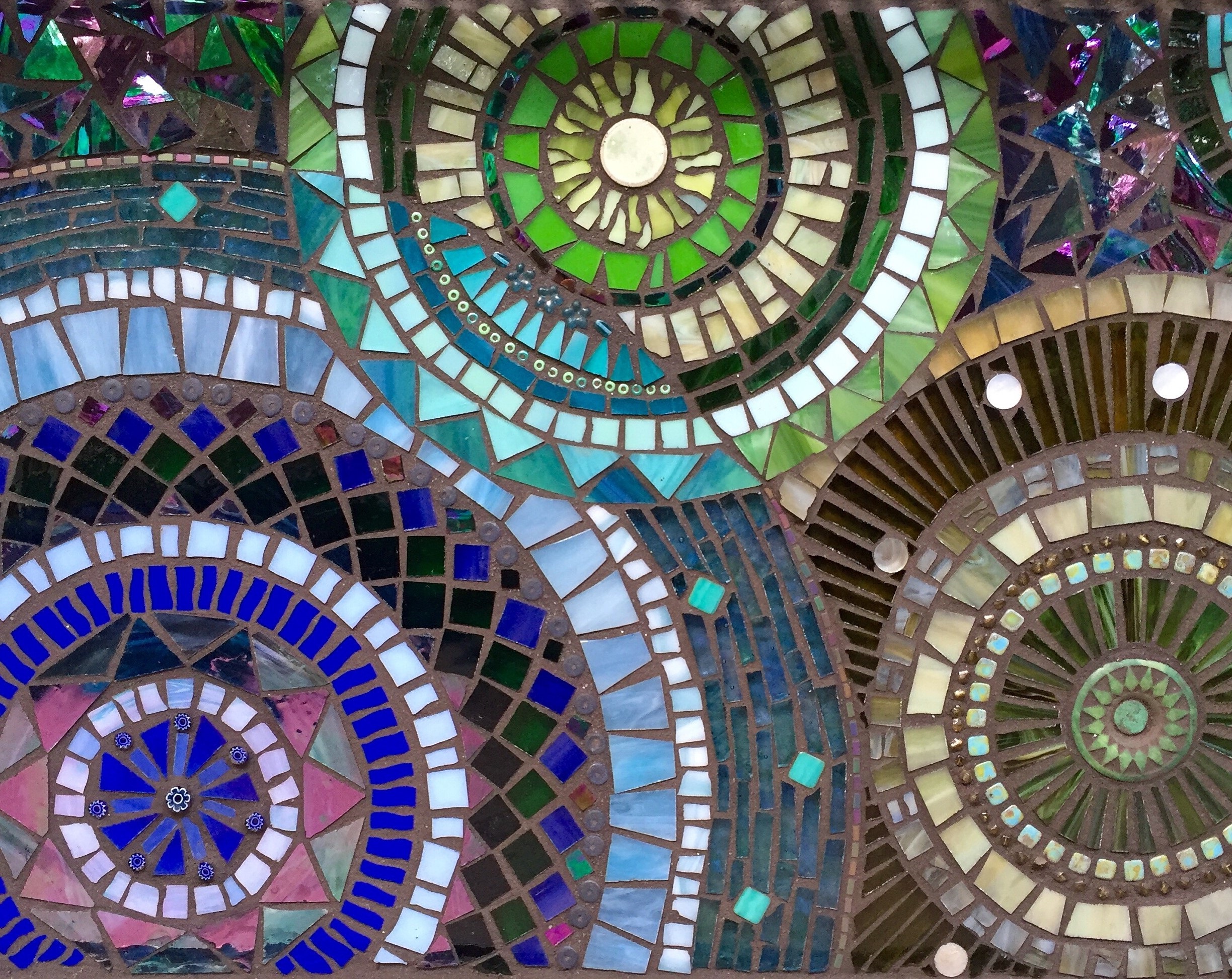 | Date | Day | Time | Location |
| --- | --- | --- | --- |
| 01/12/2024 | Friday | 9:30 AM to 12:30 PM | RM 213 |
| 01/19/2024 | Friday | 9:30 AM to 12:30 PM | RM 213 |
| 01/26/2024 | Friday | 9:30 AM to 12:30 PM | RM 213 |
| 02/02/2024 | Friday | 9:30 AM to 12:30 PM | RM 213 |
| 02/09/2024 | Friday | 9:30 AM to 12:30 PM | RM 213 |
| 02/16/2024 | Friday | 9:30 AM to 12:30 PM | RM 213 |
| 02/23/2024 | Friday | 9:30 AM to 12:30 PM | RM 213 |
| 03/01/2024 | Friday | 9:30 AM to 12:30 PM | RM 213 |