Online Registration
SEDER PLATES FOR PASSOVER
This 3 week workshop will focus on creating a personal heirloom seder plate. In a fun environment we will explore traditional and non-traditional symbolism in order for you to produce a plate that reflects your own take on the holiday.
Open to all levels; no prior experience with clay required.
Rabbi Ruth Abusch-Magder
Carol Brull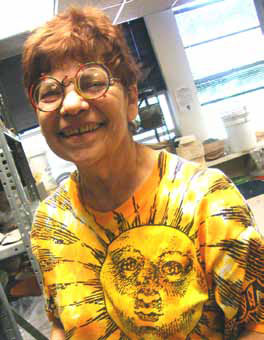 (770) 394-3338
claybrull@aol.com
Carol's Classes


Carol Brull considers herself more of a facilitator than a teacher. Her intent is to provide tools (skills and guidance) for students to create that which is already within themselves.
I have been playing in clay since early childhood (and still am).

I have been studying ceramics since 1974 (and still am).

I have been showing/selling my ceramics since 1975 (and still am).

I have been teaching ceramic classes since 1980 (and still am).


| Date | Day | Time | Location |
| --- | --- | --- | --- |
| 02/01/2024 | Thursday | 10 AM to 12:30 AM | RM 212 |
| 02/08/2024 | Thursday | 10 AM to 12:30 AM | RM 212 |
| 02/15/2024 | Thursday | 10 AM to 12:30 AM | RM 212 |