Online Registration
WHEEL - INTERMEDIATE & ADVANCED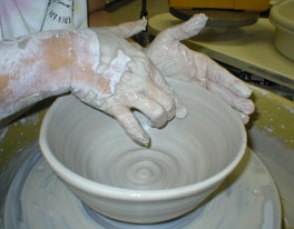 Sorry, this course is closed (full).
Please note: this course has Prerequisites
PREREQUISITE: Two wheel classes. Go beyond the basics! Enjoy the fun and stimulation of working with other intermediate and advanced students as we explore pedestals, casseroles, sculptural additions, and ways of making your pots unique! Refine your shapes and techniques to achieve stronger design. Emphasis will be given to experimenting with glazes, all to achieve professional-looking results. See spruillarts.org for additional details regarding supplies..
Ken Horvath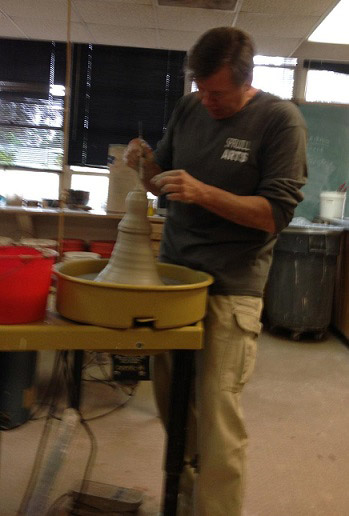 Spruill Arts
Ceramics Department Director
(770) 397-3447 x-233
khorvath@spruillarts.org
Ken's Classes


Spruill Arts Ceramics Department Director, Ken Horvath, has been working and teaching in the ceramics field for 40+ years. His primary focus is on wheel thrown forms, surface design, and glaze manipulation.
Ken's classes emphasize the importance of controlling the clay through utilizing methods and techniques he has developed during his many years of teaching and creating his own work. These techniques insure the rapid skill development and confidence that Ken's students experience, resulting in their enjoyment of throwing on the wheel, developing sensitivity to the medium and finding their own style.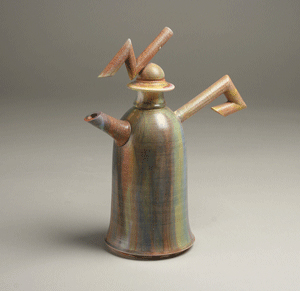 Ken's work has been shown in national and international exhibits, and he has pieces in numerous public and private collections.
| Date | Day | Time | Location |
| --- | --- | --- | --- |
| 01/10/2024 | Wednesday | 10 AM to 12:30 PM | RM 08 |
| 01/17/2024 | Wednesday | 10 AM to 12:30 PM | RM 08 |
| 01/24/2024 | Wednesday | 10 AM to 12:30 PM | RM 08 |
| 01/31/2024 | Wednesday | 10 AM to 12:30 PM | RM 08 |
| 02/07/2024 | Wednesday | 10 AM to 12:30 PM | RM 08 |
| 02/14/2024 | Wednesday | 10 AM to 12:30 PM | RM 08 |
| 02/21/2024 | Wednesday | 10 AM to 12:30 PM | RM 08 |
| 02/28/2024 | Wednesday | 10 AM to 12:30 PM | RM 08 |
| 03/06/2024 | Wednesday | 10 AM to 12:30 PM | RM 08 |
| 03/13/2024 | Wednesday | 10 AM to 12:30 PM | RM 08 |