Online Registration
QUILTING FOR BEGINNERS - REPURPOSE WITH A PURPOSE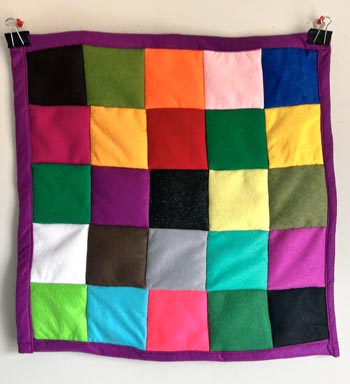 Learn the basics of quilting, including piecing, basting, quilting, and binding in this 5 week workshop. Working with repurposed materials, students will learn all the necessary skills and gain the confidence to create their own solid or checkered quilts. See spruillarts.org for a list of supplies needed for this course.
Zachary Francois
zacharyfrancois99@gmail.com
Zachary's Classes


Zachary Francois (born in Naperville, Illinois, 1991) is an artist who utilizes photography to explore how we are informed and produce images and the effects they have on us and our culture. Zachary's work has been exhibited in solo and group shows in Georgia, Arkansas, Ohio, and Texas. Their work has been published in Aint-bad and Musee Magazine, Georgia state universities Underground Journal, and numerous other publications. Their work has also been featured on the cover of Mainline zine Issue 5 The connection issue. Zachary also currently attends school at Georgia State university. Recently Zachary has taught themselves quilting and wants to share the knowledge and history of quilting with others!
| Date | Day | Time | Location |
| --- | --- | --- | --- |
| 01/26/2024 | Friday | 6:30 PM to 8:30 PM | RM 14 |
| 02/02/2024 | Friday | 6:30 PM to 8:30 PM | RM 14 |
| 02/09/2024 | Friday | 6:30 PM to 8:30 PM | RM 14 |
| 02/16/2024 | Friday | 6:30 PM to 8:30 PM | RM 14 |