Online Registration
INTERMEDIATE/CONTINUING GLASS BEADMAKING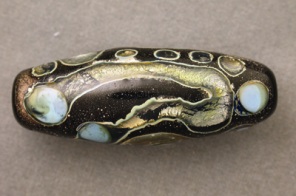 Sorry, this course is closed (full).
Expand and strengthen your glass beadmaking skills! Using an oxygen/propane torch, we will work on various techniques including encasing, florals, hollow and sculptural beads, complex cane, off-mandrel work, and dichroic glass. This class is open to students who have completed Beginning Glass Beadmaking or have equivalent experience, as well as more advanced beadmakers. Class will be held in a studio setting which may include students of various experience levels. Students must be 18 or older. This class is not for pregnant women.
Margo Knight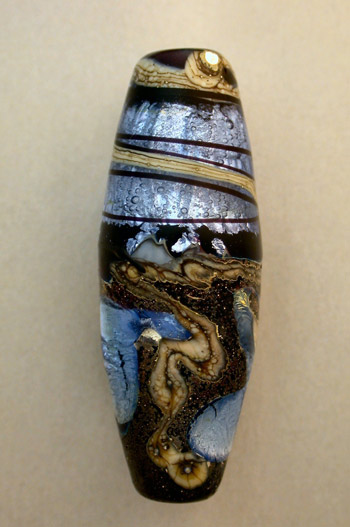 (404) 881-7268
danceswithflame@gmail.com
Margo's Classes


Margo Knight has been working with hot glass since 2000 when she took her first lampworking class from Deanna Griffin-Dove at Spruill Center for the Arts. Since that time she has taken classes from many of the masters of glass beadmaking, including Tom and Sage Holland, Michael Barley, Andrew Guarino, Leah Fairbanks, Heather Trimlett, Stevi Belle, Patti Walton, Larry Scott, Dustin Tabor, Bronwen Heilman, and many others. One of Margo's beads was juried into the International Society of Glass Beadmaker's Obsession catalog and auction which was held in connection with the ISGB's 10th Anniversary Gathering in Arlington, Virginia, in 2002. In addition, her beads appear in 1000 Glass Beads published by Lark Books in 2004 and in other publications, and she was selected as a juror for the first annual Bead Review published in 2005. Margo is a member of the International Society of Glass Beadmakers and an active member and past co-president of its Atlanta chapter, the Southern Flames. Margo has been teaching glass beadmaking classes at the Spruill Center since 2002.
| Date | Day | Time | Location |
| --- | --- | --- | --- |
| 01/06/2024 | Saturday | 10 AM to 2:30 PM | RM 07 |
| 01/13/2024 | Saturday | 10 AM to 2:30 PM | RM 07 |
| 01/20/2024 | Saturday | 10 AM to 2:30 PM | RM 07 |
| 02/03/2024 | Saturday | 10 AM to 2:30 PM | RM 07 |
| 02/10/2024 | Saturday | 10 AM to 2:30 PM | RM 07 |
| 02/17/2024 | Saturday | 10 AM to 2:30 PM | RM 07 |
| 02/24/2024 | Saturday | 10 AM to 2:30 PM | RM 07 |
| 03/02/2024 | Saturday | 10 AM to 2:30 PM | RM 07 |