Online Registration
INTERMEDIATE/CONTINUING GLASS BEADMAKING - VIRTUAL EDITION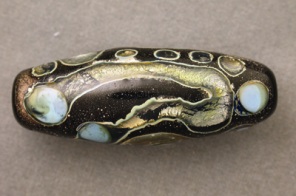 Join us for a virtual version of Intermediate/Continuing Glass Beadmaking. This class is open to those with prior beadmaking experience and access to flameworking equipment. No studio time will be provided in connection with this class.
This class will be held via Zoom at the same time the in-person class is being held at Spruill, and will consist of discussions and a live-streamed demo. After the demo, the Zoom portion of the class will be ended and virtual students will work on the project in their own studios. Students will be requested to submit photos of the work they do during the week, and in succeeding classes we will begin with sharing those photos and discussing any questions or problems students may have come across, discoveries they made, and directions they may have taken inspired by the demo. Discussion will then be followed by the current week's demo.
This Class meets virtually. Class sessions will be recorded and available for you to review after each meeting. Students must have taken a class with this instructor or have instructor's approval prior to registration.
Margo Knight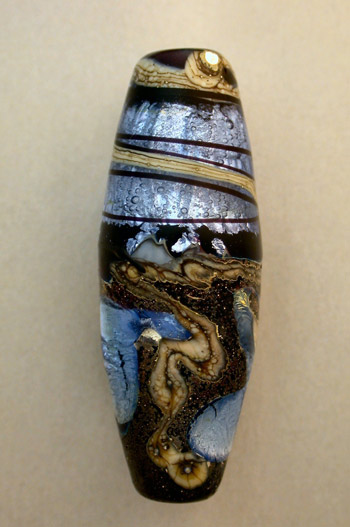 (404) 881-7268
danceswithflame@gmail.com
Margo's Classes


Margo Knight has been working with hot glass since 2000 when she took her first lampworking class from Deanna Griffin-Dove at Spruill Center for the Arts. Since that time she has taken classes from many of the masters of glass beadmaking, including Tom and Sage Holland, Michael Barley, Andrew Guarino, Leah Fairbanks, Heather Trimlett, Stevi Belle, Patti Walton, Larry Scott, Dustin Tabor, Bronwen Heilman, and many others. One of Margo's beads was juried into the International Society of Glass Beadmaker's Obsession catalog and auction which was held in connection with the ISGB's 10th Anniversary Gathering in Arlington, Virginia, in 2002. In addition, her beads appear in 1000 Glass Beads published by Lark Books in 2004 and in other publications, and she was selected as a juror for the first annual Bead Review published in 2005. Margo is a member of the International Society of Glass Beadmakers and an active member and past co-president of its Atlanta chapter, the Southern Flames. Margo has been teaching glass beadmaking classes at the Spruill Center since 2002.
| Date | Day | Time | Location |
| --- | --- | --- | --- |
| 01/06/2024 | Saturday | 10 AM to 12 N | Virtual-On-Line |
| 01/13/2024 | Saturday | 10 AM to 12 N | Virtual-On-Line |
| 01/20/2024 | Saturday | 10 AM to 12 N | Virtual-On-Line |
| 02/03/2024 | Saturday | 10 AM to 12 N | Virtual-On-Line |
| 02/10/2024 | Saturday | 10 AM to 12 N | Virtual-On-Line |
| 02/17/2024 | Saturday | 10 AM to 12 N | Virtual-On-Line |
| 02/24/2024 | Saturday | 10 AM to 12 N | Virtual-On-Line |
| 03/02/2024 | Saturday | 10 AM to 12 N | Virtual-On-Line |