Online Registration
STAINED GLASS WINDCHIMES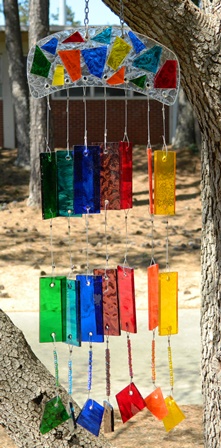 Make a beautiful, musical windchime or mobile using scrap stained glass. No glass cutting experience necessary. Learn to drill holes in glass and the secrets of securely fastening the "dangles".
A Materials Fee of $25 PAYABLE TO THE INSTRUCTOR at the workshop covers all the materials needed to go home with a fabulous finished windchime.
Anne Rambo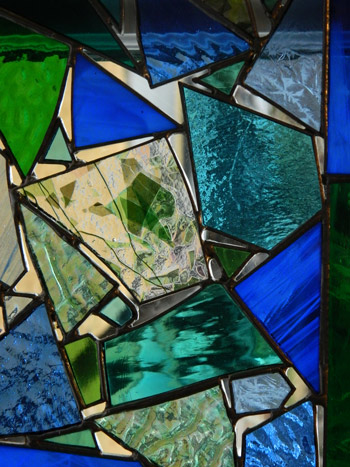 (404) 316-8946
ramboanne@hotmail.com
Anne's Classes


Stained Glass Artist Anne Grant Rambo is a native Atlantan, growing up in the Druid Hills area. She now lives in rural Rockdale County, sharing "Cocklebur Farm" with her husband and daughter and a menagerie of pets and farm animals. Her love of animals and nature is reflected in much of her stained glass work. Influenced by her Scottish heritage (the Grant Clan), Celtic art has become another focus. A passionate appreciation for glass art began when she took a class with the idea of creating several pieces for her new home. That first class extended to many more, plus workshops and apprenticeships. Calling herself a "reformed" accountant, Anne feels she has found her "heaven on earth" changing careers. Now a full time artist and teacher of stained glass, Anne particularly enjoys sharing her knowledge and experience with her students at the Spruill Art Center in Dunwoody.