Online Registration
JEWELRY DESIGN LAB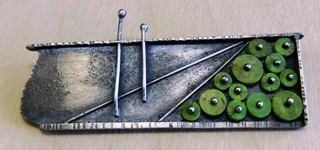 Please note: this course has Prerequisites
Hit a block in your jewelry designs? Feel like your designs are limp and missing that certain spark? Or maybe you just need a bit of idea focus or process jumpstart? This class is intended to help students with their jewelry design work using exercises, practicals, and projects to get their ideas flowing and focused. Per class interest, metalsmithing techniques will be demonstrated during class. The instructor will work with students individually on their design ideas- discussing process, techniques, and design elements. Students will have class time to work on their designs. There will be class discussions on design and the projects/exercises. Class participation in these discussions is a must! Students should bring a sketchbook, pencils, and ideas to the first class. PREREQUISITE: Five (5) Beginning and/or Beyond the Basics Jewelry and Metalsmithing classes at the Spruill Center for the Arts, or by permission of the instructor.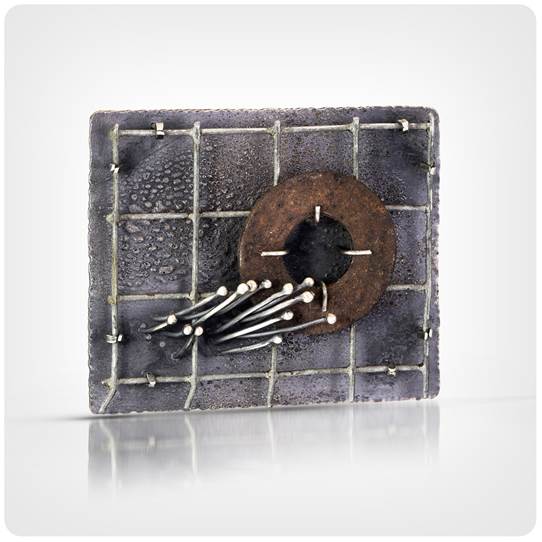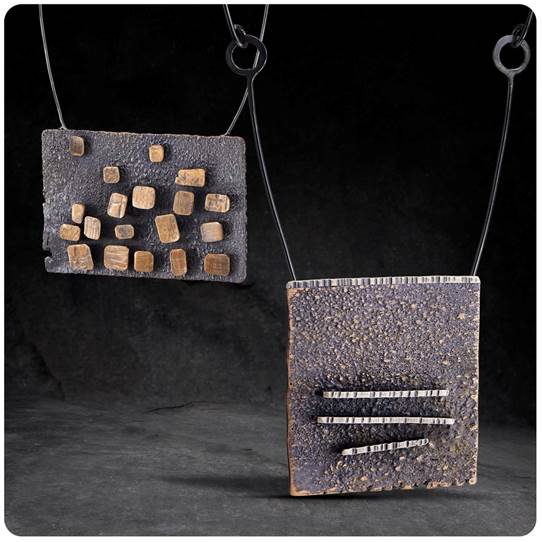 Theresa St. Romain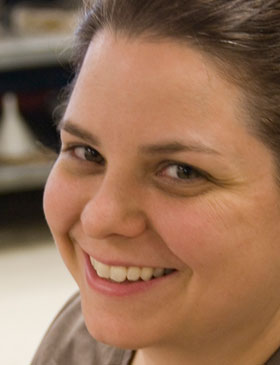 dangerjewelry@gmail.com
Terri's Classes
Theresa St. Romain is a metalsmith and designer. She makes jewelry, wearable narrative pieces, and small sculptures. Currently, cellular structures, small botanicals, visual tension, and journey stories fascinate her.
Theresa's work can be seen at Topaz Gallery in Atlanta, GA, Freehand Gallery in Los Angeles, CA, River Gallery in Chattanooga TN, Boulder Arts & Crafts in Boulder CO, and the John Michael Kohler Arts Center in Sheboygan WI. Theresa also teaches jewelry and metalsmithing classes at the Spruill Center for the Arts in Atlanta.
Theresa has a BS in Science, Technology, and Culture from Georgia Tech and a BS in Criminal Justice from Georgia State University. She studied metalsmithing at the Spruill Center for the Arts and the Pratt Arts Center in Seattle. Her interests in science and story continue to inform her work.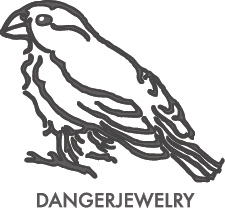 Theresa lives near Atlanta, but not too near.
Artist Statement
My work explores the concept of landscape elements to construct mini-narratives that connect to both the wearer and me. I have an urge for straight, clean lines and visual texture - a bumpy, rough, wandering texture, as if the pieces were both grown and fabricated, irregular and planned.
Some pieces are like growths and others like landscapes; and others are signs for wearer. I "peg" the little shapes of metal so that they lift above the back sheet or in their boxes; they look like they are floating. I let them bunch together or tease them apart to add tension. I create the surface textures on the shibuichi with my torch (reticulation) and on the other metals with hammers and the rolling mill.
At the end, I add a patina then rub it away to highlight the metals and textures.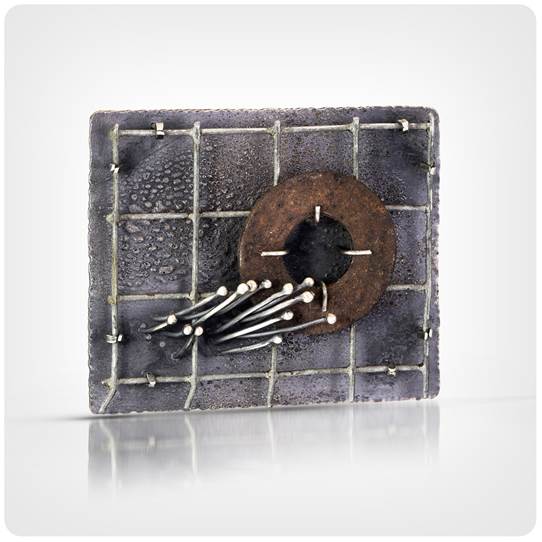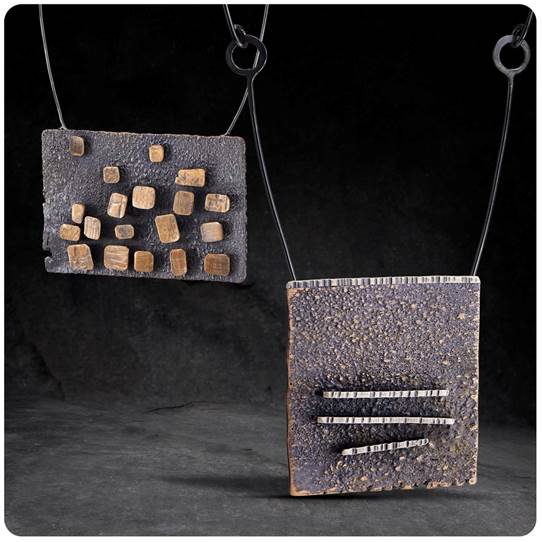 | Date | Day | Time | Location |
| --- | --- | --- | --- |
| 01/07/2024 | Sunday | 2 PM to 6 PM | RM 07 |
| 01/21/2024 | Sunday | 2 PM to 6 PM | RM 07 |
| 01/28/2024 | Sunday | 2 PM to 6 PM | RM 07 |
| 02/11/2024 | Sunday | 2 PM to 6 PM | RM 07 |
| 02/18/2024 | Sunday | 2 PM to 6 PM | RM 07 |
| 02/25/2024 | Sunday | 2 PM to 6 PM | RM 07 |
| 03/03/2024 | Sunday | 2 PM to 6 PM | RM 07 |