Online Registration
LEATHER CRAFTING: LEATHER ACCESSORIES AND A SHOULDER BAG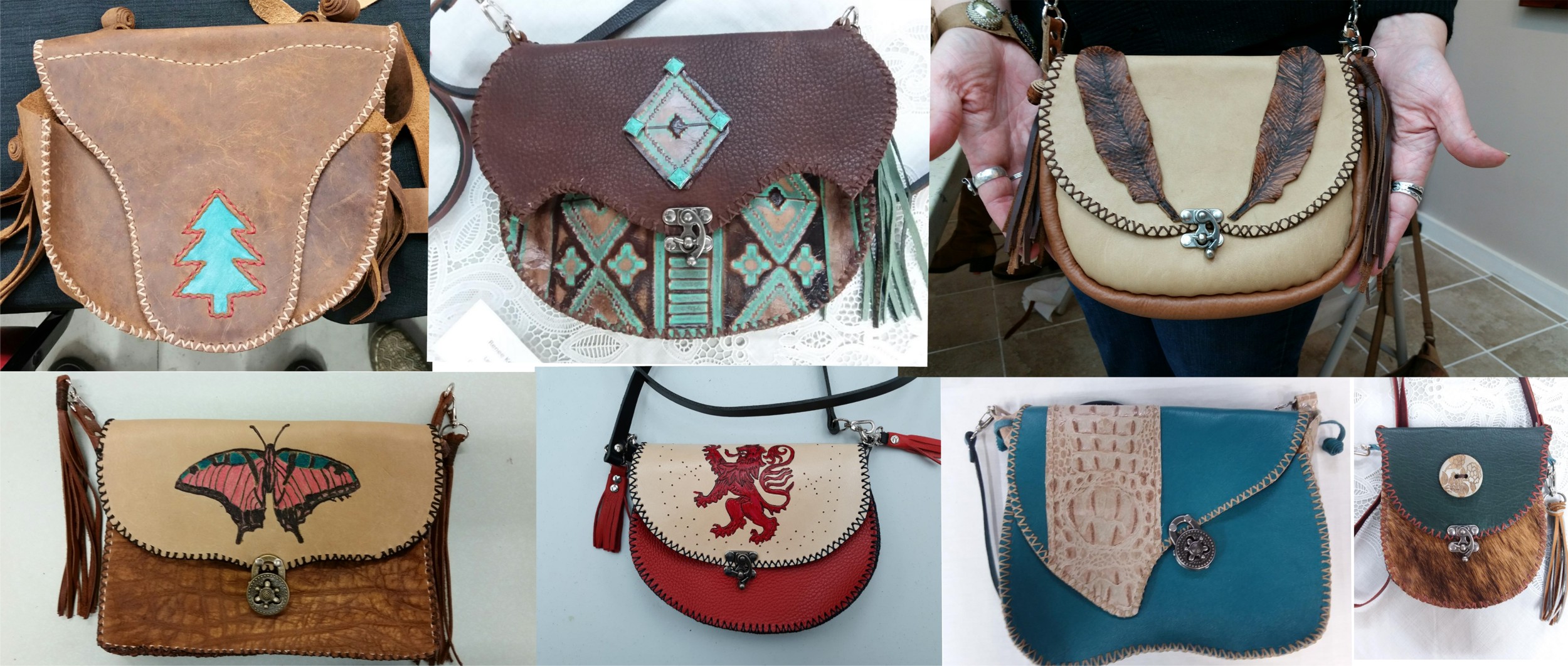 You will have time to make 1 leather shoulder bag of your choice, complete with adjustable strap, OR choose 2 accessory projects: Leather belt, wallet, passport wallet, journal, phone belt pouch, drawstring pouch, lady's wallet, or envelope clutch purse. Please let the Spruill Center know of your choices when you register. Depending on the project you will be able to learn techniques of cutting leather and various stitching styles. If desired, you can learn how to use a wood burning tool to inscribe a design directly on to the leather and then colorize it using your choice of dyes, India Ink brushes, and gel pens. All leathers, straps, materials, tools, and instructions are provided, along with templates. No artistic ability is necessary, nor is any previous leather working experience. You do not need to bring anything except lunch, enthusiasm, and your desire to make something beautiful!
You do not need to bring anything except lunch, enthusiasm, and your desire to make something beautiful!
***Choose ONLY 1 shoulder bag OR you may choose 2 accessory projects.
Fee Breakdown
| Category | Description | Amount |
| --- | --- | --- |
| Course Fee (Basic) | Non-member | $ 90.00 |
| Mandatory Fee | Materials Fee | $ 72.00 |
Tom Slavicek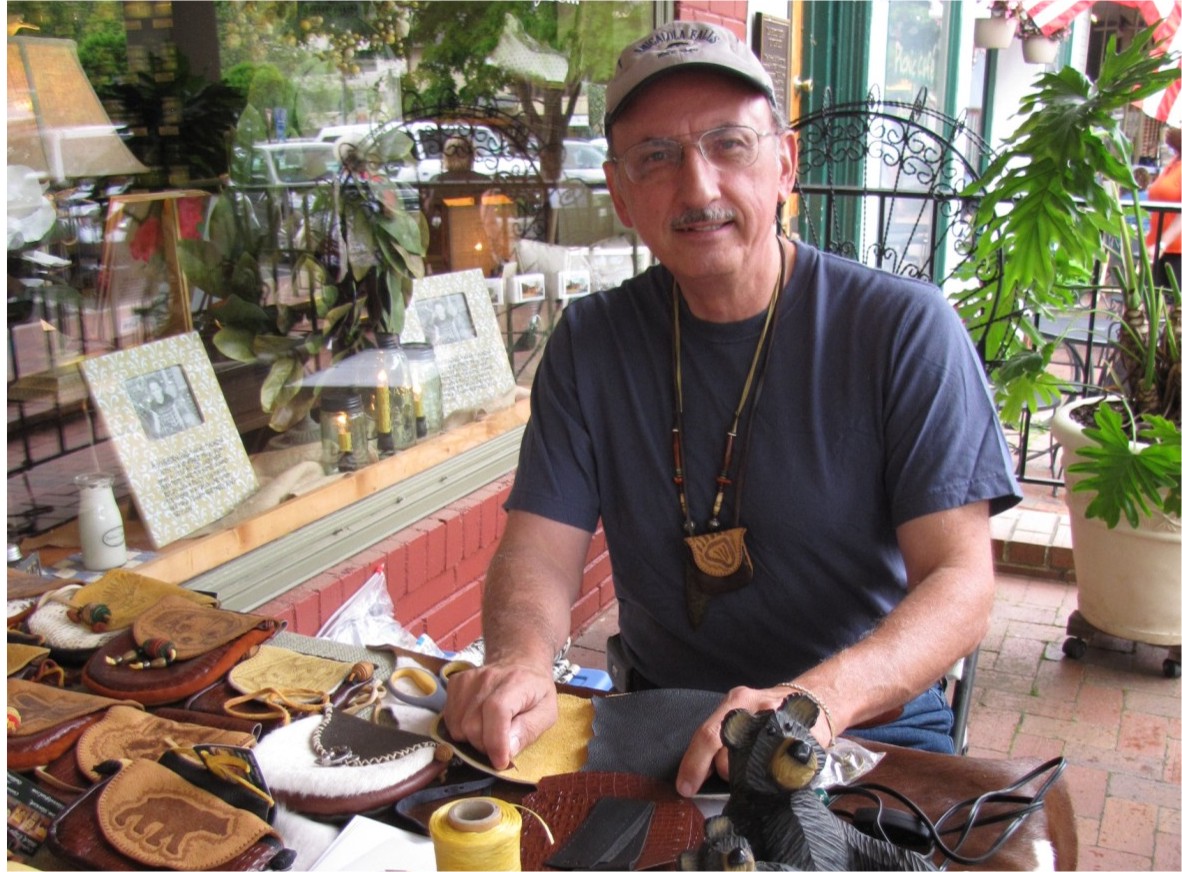 tslavicek@aol.com
Tom's Classes


Tom Slavicek has been leather crafting since he was a Boy Scout, when he earned his Leatherwork Merit Badge on his way to becoming an Eagle Scout. During his career days as an executive director for the Boy Scouts of America, his hobby managed to stay alive and thrive in the form of creating numerous Native American leather/beadwork outfits and articles of clothing, along with his favorite item, hand-crafted leather pouches and shoulder bags.
After a 37-year career serving young people, Tom retired in 2011 and he and his wife, Karen, moved to Dahlonega, GA. His enjoyment of working with leather is coming to fruition through his crafting of various styles of pouches and bags, with the added feature of inscribed images on the front of the pouches. Tom uses a wood-burning tool to inscribe the images free hand directly onto the leather. The color on the bags is created by adding India Inks and/or acrylic leather paints. Each pouch is a unique work of art, and no two are alike.
Currently Tom teaches leather classes at about a dozen venues across north Georgia, including the John C. Campbell Folk School (North Carolina), Camp Mikell Folk School (Toccoa, GA), Arrowmont School of Crafts (Gatlinburg, TN), and the William Holland School of Lapidary Arts (Young Harris, GA).