Online Registration
ACRYLIC COLOR MIXING MINI-SERIES
Build your knowledge of acrylic color mixing fundamentals while having fun in a relaxed studio environment. This four-week mini-series simplifies color mixing so you can channel your intuitive color mixing skills beyond the classroom. Gain greater confidence in your color mixing abilities through guided step-by-step instructions by learning to use the color wheel as a compass for understanding paint color and properties. You will understand how to mix stunning vibrant colors and rich neutrals that will elevate your paintings using only a limited color palette. This series is for all levels of experience with acrylic paints seeking to improve their color mixing skills and techniques while deepening their knowledge of the properties of paint and pigments.
Please bring supplies to the first class. Supply List available on www.spruillarts.org.
Betsy Ayers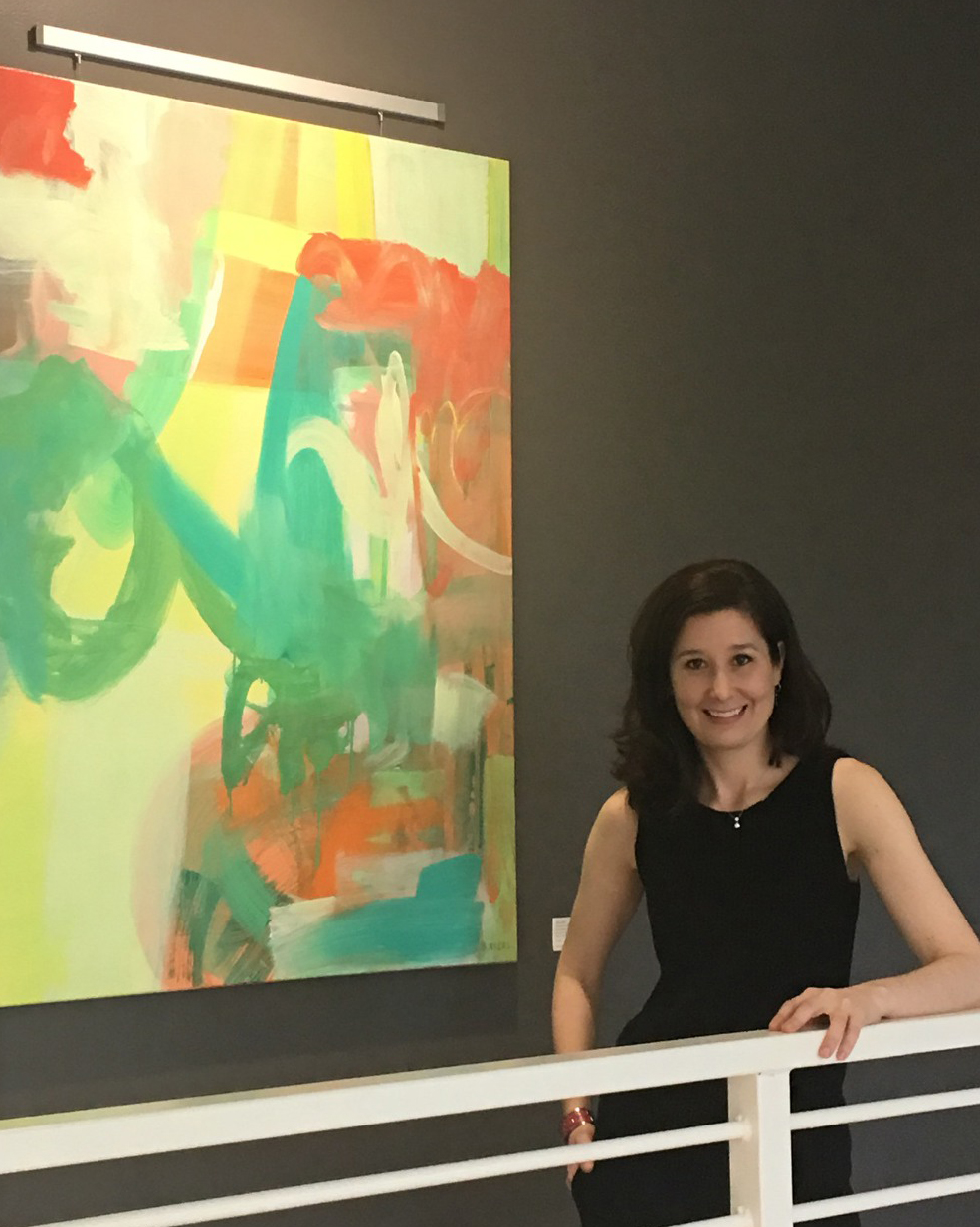 artistbetsy@gmail.com
Betsy's Classes
Betsy Ayers is a full-time professional visual artist working across many media: drawing, painting, and printmaking. Her interest in creative expression started at a young age and continued to deepen past the time life told her and her contemporaries to put away their crayons and get out their pencils. She did get out her pencil, but she never let go of her crayons.
Her love for art was born out of the immense feelings of pleasure, fascination, and freedom it gave her, which led her to pursue art in an academic setting. In 2001, she graduated from The School of The Art Institute of Chicago with a BFA, concentrating in visual communications and graphic design.
In 2010, she earned a Masters in Art Therapy & Creativity Development from Pratt Institute in New York. She worked with children, adolescents, and adults in various therapeutic settings during her studies which allowed her to fully comprehend what she already knew intuitively: The creative process is a vehicle for healing, communication, self-expression, personal growth, and learning--all things she holds most important.
While studying art therapy, Betsy began volunteering at Oglethorpe University Museum of Art, which led to her position as the museum's Assistant Director. Later, she joined the development team at Emory University's Michael C. Carlos Museum. After a total of six years working at both museums, Betsy saw herself getting further away from her "crayons," so she decided to switch gears and pursue a professional career as an artist.
In the summer of 2017, Betsy began working as a professional artist out of her art studio at The Urban Art Collective Studios in Chamblee, GA. During this time, she developed her painting skills, focusing mainly on acrylics because of the versatility of the medium. She furthered her painting knowledge through self-guided research and classes at the Spruill Center for the Arts under Chery Baird.
In the fall of 2021, she started teaching acrylic painting to adults at Spruill and instructing private lessons at her professional art studio. Betsy views teaching as a natural step in her creative progression as an artist. She aspires to use her acquired knowledge from all her life experiences to help others cultivate their artistic voice and channel their inner teacher.
Her teaching style reflects her appreciation for the uniqueness of each individual and being able to discover and provide guidance to meet each person's level of experience and needs. She hopes each student finds something of value that invigorates and inspires their painting journey.
Betsy's Atlanta Studio:
Urban Art Collective Studios, 5655 Peachtree Road, Chamblee, GA 30341
www.urbanartcollective5655.com
Betsy's website: www.betsyayers.com
| Date | Day | Time | Location |
| --- | --- | --- | --- |
| 03/04/2024 | Monday | 6:30 PM to 9 PM | RM 13 |
| 03/11/2024 | Monday | 6:30 PM to 9 PM | RM 13 |
| 03/18/2024 | Monday | 6:30 PM to 9 PM | RM 13 |
| 03/25/2024 | Monday | 6:30 PM to 9 PM | RM 13 |