Online Registration
BASIC BLACKSMITHING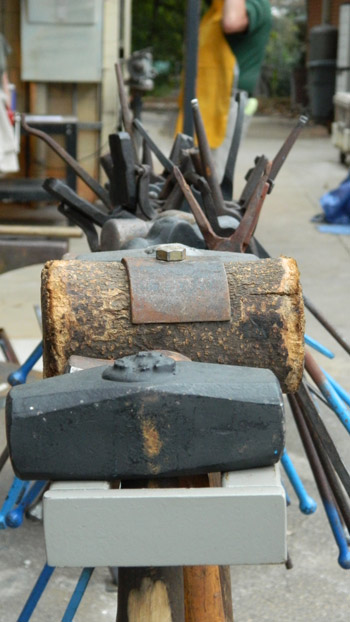 Sorry, this course is closed (full).
This structured class is project based, and covers all the basics you need to develop a foundation in blacksmithing. Topics include building and maintaining a forge fire, and tool skills such as forging tapers, twisting, splitting, punching, and riveting steel. As the class progresses, each of these skills will be applied to specific step-by-step projects including tool making, wall hooks, leaf finials, and more. The class is great for beginners as well as experienced smiths looking to fine tune their skills. Class size is limited to 6 students.
Students should wear comfortable, natural fiber (cotton) clothes they don't mind getting dirty, closed toed shoes, and bring safety glasses.
A materials fee of $35 is PAYABLE TO THE INSTRUCTOR at the first class.
NOTE: Class is located offsite, approximately 3.5 miles from Spruill 3870 N. Peachtree Road Chamblee, GA 30341
Mike Romeo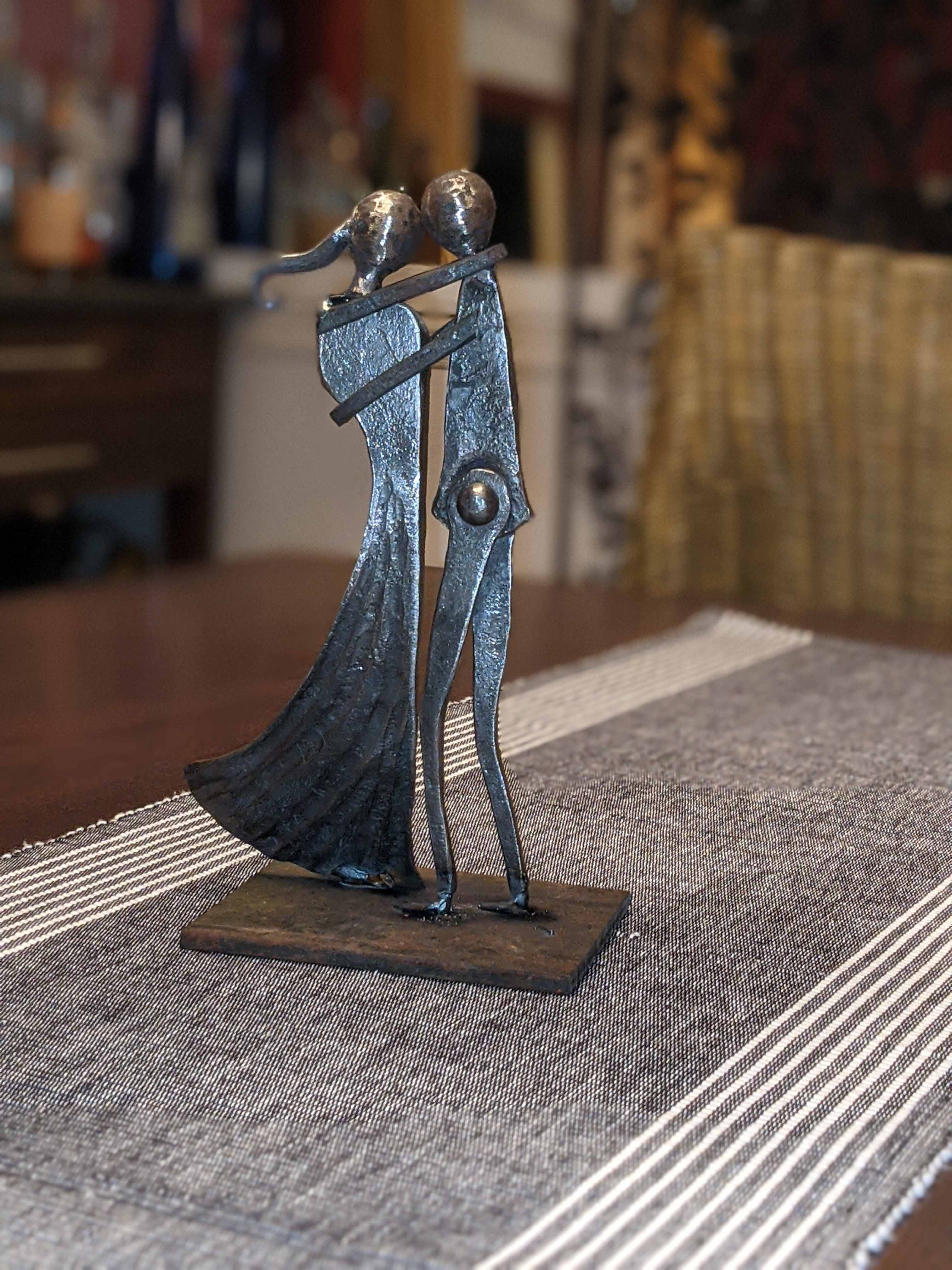 mike.romeo@gmail.com
Mike's Classes


Mike Moved to Dunwoody from Livermore, CA in 2000 and has raised 3 boys while volunteering within many organizations the boys have participated in.
While dealing with an empty nest, Mike took up blacksmithing as a hobby and has completed classes at both Spruill and privately. Mike has been a volunteer Assistant Instructor for the renowned John Scroggin (Burning J Forge) series of classes at Spruill and the John C. Campbell Folk School in Brasstown, NC.
| Date | Day | Time | Location |
| --- | --- | --- | --- |
| 01/11/2024 | Thursday | 6:30 PM to 9 PM | Blacksmithing Studio |
| 01/18/2024 | Thursday | 6:30 PM to 9 PM | Blacksmithing Studio |
| 01/25/2024 | Thursday | 6:30 PM to 9 PM | Blacksmithing Studio |
| 02/01/2024 | Thursday | 6:30 PM to 9 PM | Blacksmithing Studio |
| 02/08/2024 | Thursday | 6:30 PM to 9 PM | Blacksmithing Studio |
| 02/15/2024 | Thursday | 6:30 PM to 9 PM | Blacksmithing Studio |
| 02/22/2024 | Thursday | 6:30 PM to 9 PM | Blacksmithing Studio |
| 02/29/2024 | Thursday | 6:30 PM to 9 PM | Blacksmithing Studio |