PASTELS AND OILS! WITH MARGARET DYER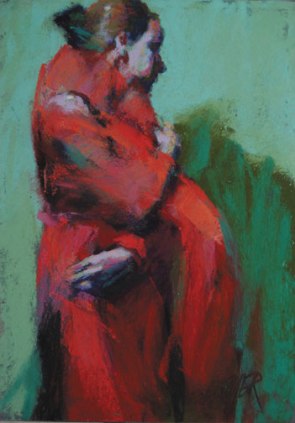 Description
You can paint with oils or pastels in this class. We will paint from live models, photos, still-lifes and floral arrangements. We'll explore drawing, composition, anatomy, proportion, value, perspective and color. Using a step-by-step method, you'll see how easily you can tackle complicated subjects.
You will be sent a schedule and supply list by email before the first class. Be prepared to paint the first class, bring all your supplies. On days we have a model, you need to bring a large newsprint pad and charcoal (vine or compressed) for gesture drawings for the first half hour of class. You will spend the next two and a half hours on your pastel or oil paintings. On days we have a model, bring cash to pay model (amount depends on number of students in class that day ($60 divided by number of students present. Usually less than $10 per student). Most models request a $5 minimum tip as well if you take photos (with their permission).
See spruillarts.org or http://margaretdyer.com/workshops.html for additional details regarding supplies.