Save $20.00 with a 2021 Membership - New and Renewal of unexpired 2020 memberships
Course Number:
204DWPS100
Dates:
Friday, October 23, 2020
Check for other dates or times
Meets:
10:00 AM to 2:15 PM
Instructor:
Beatriz Maliszewski
Fee:
$110.00Fee Breakdown
Notes:
All staff, instructors, and students will be required to wear face masks while in the building and during their class. Each individual will be responsible for providing their own covering; however, additional masks will be on hand in case of breakage or if a mask becomes dirty. Class sizes may be reduced for Social Distancing, and hand washing is encouraged before, during and after class.
There are 2 openings remaining at this time.
A valid credit card will be required for payment. Please have your card information ready.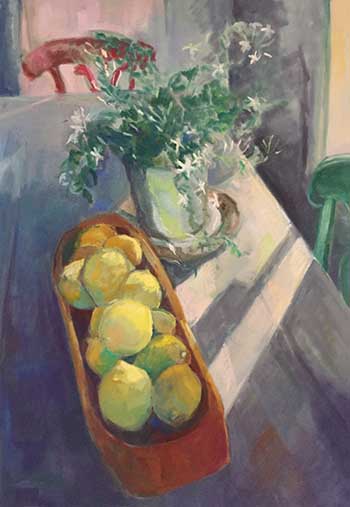 Description
Beginners to advanced pastel artists build their mastery of expression using traditional soft pastels and combine these with the new medium of pan pastels. Participants learn and experiment with new techniques through short exercises and produce a notable finished piece during the workshop. The workshop incudes group demonstrations and encourages students to explore their unique areas of interests. Also, it strengthens their understanding of color theory and the application of pastels to diverse subject matters including landscape, still life, and portraits. All materials are included in the Materials Fee of $18 PAYABLE TO THE INSTRUCTOR at the workshop. Bring a brown bag lunch.