4. Ages 11-14 - DRAWING AND PAINTING STUDIO - Week 7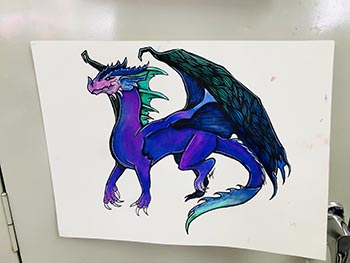 Description
Channel your inner artist and immerse yourself in the wonders of drawing and painting. Campers will explore various drawing techniques including line, perspective, and composition. Add dimension with paint and experiment with a variety of materials including paper, canvas, and more!

Campers will explore new and exciting specialty offerings each week in Studio Art Camp (Ages 11-14). Sessions are led by seasoned professional instructors providing campers the opportunity to experiment or refine techniques in a specific art medium. Studio Art Camps are a great way for campers to strengthen their skills and learn to express their creative talents.

Finish the week with an art show on Friday at 2:15pm to share your awesome art!