4. Ages 11-14 - PORTRAIT PERFECTION - Week 8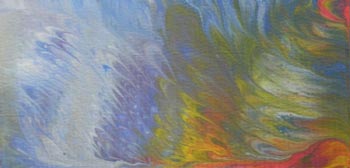 Description
Explore the fundamentals of drawing portraits and advance your drawing skills. Campers will learn how to see the human face as a series of basic shapes and patterns of light and shadow. Focus will be placed on proportion, composition, and working towards dynamically rendering the human portrait on paper. Experiment with a variety of media including graphite, charcoal, and chalk pastels.

Campers will explore new and exciting specialty offerings each week in Studio Art Camp (Ages 11-14). Sessions are led by seasoned professional instructors providing campers the opportunity to experiment or refine techniques in a specific art medium. Studio Art Camps are a great way for campers to strengthen their skills and learn to express their creative talents.

Finish the week with an art show on Friday at 2:15pm to share your awesome art!