Save $15.00 with a 2022 Membership - New and Renewal of unexpired 2021 memberships
There is only one opening remaining at this time.
Advanced Registration for
Members
, opens:
Tuesday, November 9, 2021 (Ceramics only)
Wednesday, November 10, 2021 (Ceramics + Jewelry only)
Thursday, November 11, 2021 (All Departments).]+[],[])) %-->
A valid credit card will be required for payment. Please have your card information ready.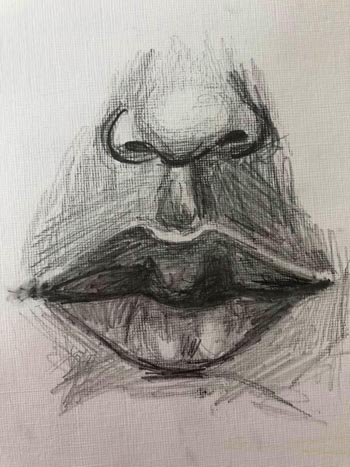 Description
This course is for anyone interested in learning how to draw as well as those who would like to improve their drawing abilities. Taught by a published illustrator, students will examine the fundamentals of drawing while exploring various media and techniques. Students will learn the basics of line, shape, value, texture and perspective to create finished drawings in pencil and charcoal. Students will draw subject matter provided by the instructor. The last class will be an introduction to watercolor. See spruillarts.org for additional details regarding supplies.