CREATIVE DRAWING AND WATERCOLOR PAINTING
Save $15.00 with a 2022 Membership - New and Renewal of unexpired 2021 memberships
Sorry, this course is closed (full).
Advanced Registration for
Members
, opens:
Tuesday, November 9, 2021 (Ceramics only)
Wednesday, November 10, 2021 (Ceramics + Jewelry only)
Thursday, November 11, 2021 (All Departments).]+[],[])) %-->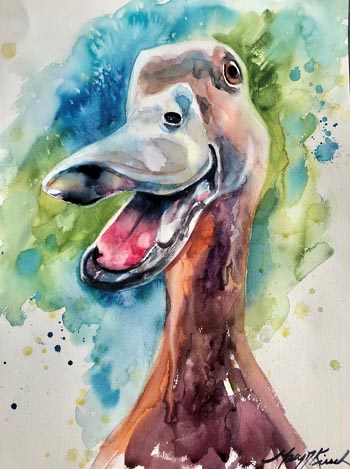 Description
Taught by an award-winning watercolorist and published illustrator, this course emphasizes techniques in pencil and watercolor. Watercolor is presented as a fun, easy and forgiving medium. Various subject matter from still life, landscape to portraits will be rendered. All levels welcome. See spruillarts.org for additional details regarding supplies.