EXPLORE DRAWING & PAINTING WITH INKS!
Save $20.00 with a 2022 Membership - New and Renewal of unexpired 2021 memberships
Sorry, we are no longer accepting registrations for this course. Please contact our office to find out if it will be rescheduled, or if alternative classes are available.
Advanced Registration for
Members
, opens:
Tuesday, November 9, 2021 (Ceramics only)
Wednesday, November 10, 2021 (Ceramics + Jewelry only)
Thursday, November 11, 2021 (All Departments).]+[],[])) %-->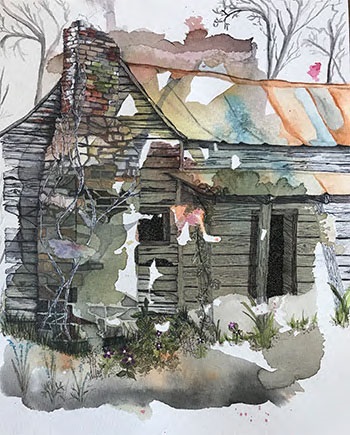 Description
Pen and ink....it sounds so permanent & maybe a little scary, but it doesn't have to be! Explore the world of vibrant & permanent color enhanced with the endless possibilities of additional exquisite lines! There're 1,000+ ways to let this medium have it's way, creating artistic wonders while it's presence adds emotion & intrigue to any piece of work. We'll explore many of the methods for building shape, design, detail & value. There's a reason Rembrandt, Durer & others created ink drawings & working sketches every day. We'll explore the medium where stories can be told & moments can be captured. $13 MATERIALS FEE (INCLUDES 1 CLASS MODEL FEE) PAYABLE TO INSTRUCTOR AT FIRST CLASS. Past student work can be seen at my website on student gallery pages. See www.spruillarts.org for a list of supplies you will need to bring to class.