EXPLORE DRAWING & PAINTING WITH INKS!
Save $20.00 with a 2022 Membership - New and Renewal of unexpired 2021 memberships
There are 3 openings remaining at this time.
Advanced Registration for
Members
, opens:
Tuesday, November 9, 2021 (Ceramics only)
Wednesday, November 10, 2021 (Ceramics + Jewelry only)
Thursday, November 11, 2021 (All Departments).]+[],[])) %-->
A valid credit card will be required for payment. Please have your card information ready.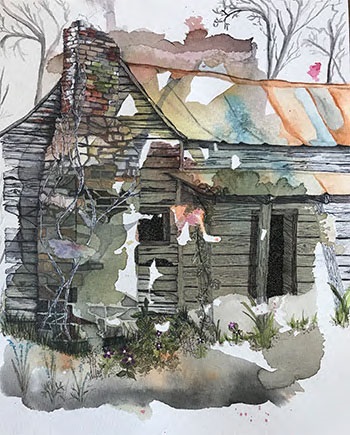 Description
Pen and ink....it sounds so permanent & maybe a little scary, but it doesn't have to be! Explore the world of vibrant & permanent color enhanced with the endless possibilities of additional exquisite lines! There're 1,000+ ways to let this medium have it's way, creating artistic wonders while it's presence adds emotion & intrigue to any piece of work. We'll explore many of the methods for building shape, design, detail & value. There's a reason Rembrandt, Durer & others created ink drawings & working sketches every day. We'll explore the medium where stories can be told & moments can be captured. $13 MATERIALS FEE (INCLUDES 1 CLASS MODEL FEE) PAYABLE TO INSTRUCTOR AT FIRST CLASS. Past student work can be seen at my website on student gallery pages. See www.spruillarts.org for a list of supplies you will need to bring to class.