DRAWING - BEGINNING AND INTERMEDIATE
Save $20.00 with a 2022 Membership - New and Renewal of unexpired 2021 memberships
Sorry, we are no longer accepting registrations for this course. Please contact our office to find out if it will be rescheduled, or if alternative classes are available.
Advanced Registration for
Members
, opens:
Tuesday, November 9, 2021 (Ceramics only)
Wednesday, November 10, 2021 (Ceramics + Jewelry only)
Thursday, November 11, 2021 (All Departments).]+[],[])) %-->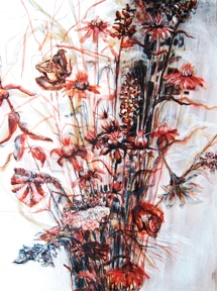 Description
Learn all basic drawing principles utilizing various drawing mediums. Highlights will include mark-making, ways of seeing, blind contour, gesture, negative space, value, etc. Bring a pencil and a spiral-bound 18" x 24" (smooth) drawing pad to first session. Additional supplies discussed at first session or see spruillarts.org for additional details regarding supplies.