Save $20.00 with a 2022 Membership - New and Renewal of unexpired 2021 memberships
Sorry, we are no longer accepting registrations for this course. Please contact our office to find out if it will be rescheduled, or if alternative classes are available.
Advanced Registration for
Members
, opens:
Tuesday, November 9, 2021 (Ceramics only)
Wednesday, November 10, 2021 (Ceramics + Jewelry only)
Thursday, November 11, 2021 (All Departments).]+[],[])) %-->
This course ended on October 1, 2021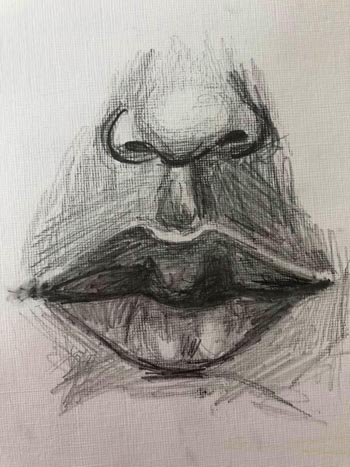 Description
This two day workshop will cover drawing basics in a step by step, cumulative lesson approach. You will be amazed how much your drawing will improve in one day. A $10 supply fee payable to the instructor, Maureen Engle, covers all materials. All levels welcome.