SHADOWS & LIGHT, ADULT DRAWING (BEGINNER TO ADVANCED)
Save $20.00 with a 2022 Membership - New and Renewal of unexpired 2021 memberships
Sorry, we are no longer accepting registrations for this course. Please contact our office to find out if it will be rescheduled, or if alternative classes are available.
Advanced Registration for
Members
, opens:
Tuesday, November 9, 2021 (Ceramics only)
Wednesday, November 10, 2021 (Ceramics + Jewelry only)
Thursday, November 11, 2021 (All Departments).]+[],[])) %-->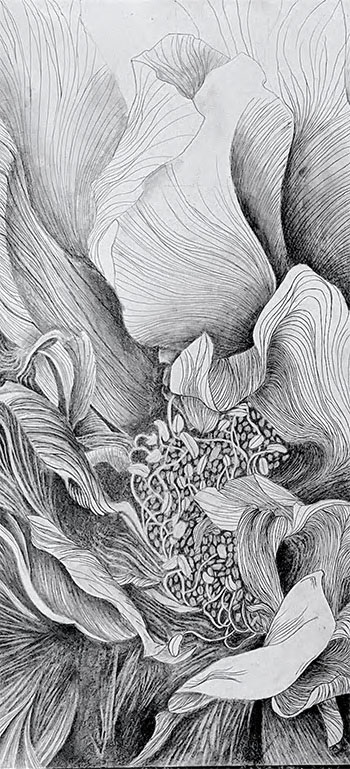 Description
An exciting chance to express your artistic spirit while treating yourself to a fun class. Learn to 'sculpt' w/ pencils& 'paint' w/ charcoal, in an enthusiastic class geared to multiple levels, beginners through advanced. A world of exciting, dynamic, drawing is yours by focusing on: light, white shadows, composition, perspective, structure, value, proportion, mixed media, & creating 3 & 4 dimensional drawings. All presented in a progressive format (each session builds on the last) so you can join anytime! Initially students work in B/W, from instructor -or- student provided photographs ultimately using a wide variety of media. Work in black/white & color. A group critique will be incorporated into each class. Past student work can be seen at my website on student gallery pages. See spruillarts.org for additional details regarding supplies.