PORTRAIT DRAWING WITH THOMAS KEY (ALL LEVELS)
Save $20.00 with a 2022 Membership - New and Renewal of unexpired 2021 memberships
Sorry, we are no longer accepting registrations for this course. Please contact our office to find out if it will be rescheduled, or if alternative classes are available.
Advanced Registration for
Members
, opens:
Tuesday, November 9, 2021 (Ceramics only)
Wednesday, November 10, 2021 (Ceramics + Jewelry only)
Thursday, November 11, 2021 (All Departments).]+[],[])) %-->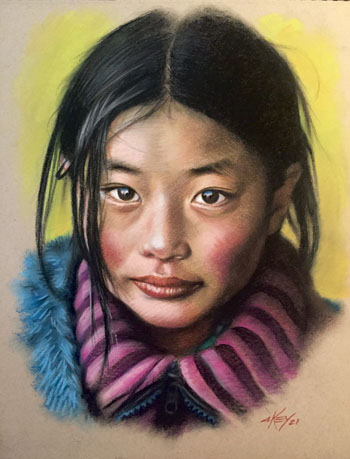 Description
Have you ever wanted to be able to draw the human face and achieve an accurate likeness? Now you can! This class will focus on seeing the human face as a series of basic shapes and patterns of light and shadow. Instructor will illustrate techniques through a series of drawing demonstrations. Students will provide their own photographic sources as reference and draw in a variety of media including graphite, charcoal, conte' crayon and chalk pastel. This class is open to all skill levels, but some basic drawing skills would be helpful. RETURNING STUDENTS WELCOME. See spruillarts.org for additional details regarding supplies.