Online Registration
HEXACTLY LOCKET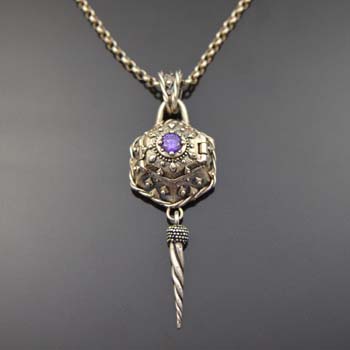 There is only one opening remaining at this time.
Be it a prayer, an affirmation, a wish, a hope or a dream, students can capturetheir treasured thoughts with a written message, lock of hair or a picture, hidden inside a treasured locket.
During this workshop students will work on the dry construction techniques involved in making a six-sided pyramid locket. Students will learn the tantalizing secrets of noticeable. In addition they will create a snap clasp fastening with a friction rim for a tight and snug fitting lid. Students will create edge trims to add intricate details and small embellishments to totally customize and stylize their project piece. Finally, they will finish the piece to a stunning quality polish finish.
This class offers students so much more to add to their metal clay skills.

A Materials Kit Fee is included with the cost of workshop. See the Supply List at www.spruillarts.org for further information regarding ADDITIONAL materials needed for workshop.

PREREQUISITE: A minimum of 3 metal clay classes required to take this course.
Tracey Spurgin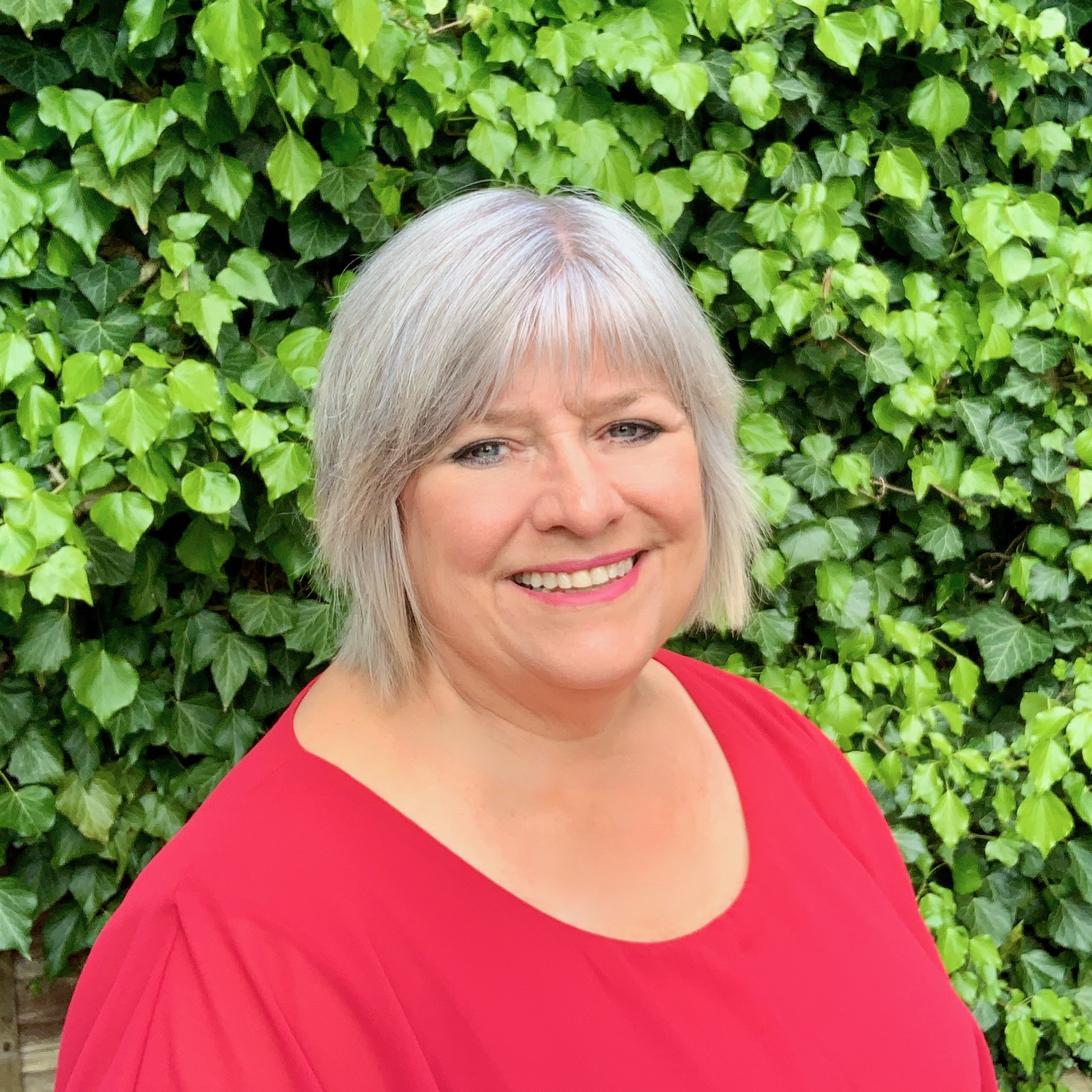 tracey@craftworx.co.uk
Tracey's Classes
Tracey Spurgin is a qualified Senior Art Clay & PMC instructor having completed courses with Artclay World UK, PMC Connections & Rio Rewards.
With more than 20 years teaching experience, Tracey teaches out of her studio in East Yorkshire, UK, as well as travelling extensively in UK and internationally to deliver courses, workshops & master classes in colleges, museums, galleries & shops. She is also a long established guest designer on Jewellery Maker TV in UK.
Tracey sits on the Advisory Panel of AMCAW (Alliance for Metal Clay Arts Worldwide). She also exhibits at all the major jewellery and beader's events in the UK and is highly regarded by her students and peers at the institutions where she teaches.
Tracey has always been keen to share ideas and knowledge & write for national magazines with more than 100 published articles to date. Her aim is to inspire the imagination & give students the passion & the enjoyment of working in metal clay.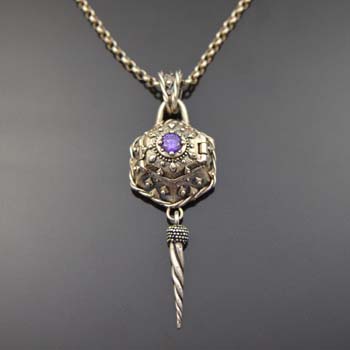 | Date | Day | Time | Location |
| --- | --- | --- | --- |
| 05/26/2022 | Thursday | 10 AM to 4 PM | RM 03 |
| 05/27/2022 | Friday | 10 AM to 4 PM | RM 03 |
| 05/28/2022 | Saturday | 10 AM to 4 PM | RM 03 |