Online Registration
BEGINNING JEWELRY & METALSMITHING
This course ended on December 5, 2023
Learn the basic techniques of jewelry fabrication and metalsmithing by making pieces such as bracelets, pendants, and rings. Students will learn soldering with a torch, piercing, finishing, forming, forging, and bezel stone setting.
For beginners, THE FIRST CLASS IS MANDATORY.
There will be NEW PROJECTS each quarter!
All necessary tools are provided. Students will need to purchase their own metal, which will cost approximately $85-$110 - supplies will be discussed further during the first class.
For information on instructors, please visit www.spruillarts.org.
Leslie Ferrill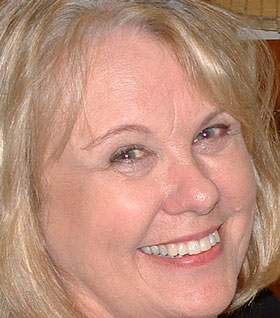 (404) 219-5128
Leslie's Classes


I was born in Oakland, California and grew up in the San Francisco Bay area during the 1960's. I graduated from San Jose State University with a Bachelor of Arts in Printmaking and a minor in Photography. My background includes Graphic Arts and Textile Design.
I moved to Atlanta in 1979 and married my husband Robert with whom I raised two children. I have studied Metalsmithing at the Spruill Center for the last thirteen years and have thoroughly enjoyed all of my classes and instructors. I bring a West Coast aesthetic to my work in Silver, Gold and Gemstones. For many years, I have been assisting my Spruill instructor Susan Saul, and have recently begun to teach the Beginning Jewelry & Metalsmithing course.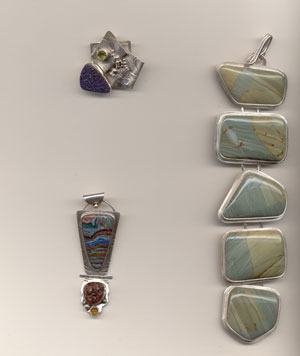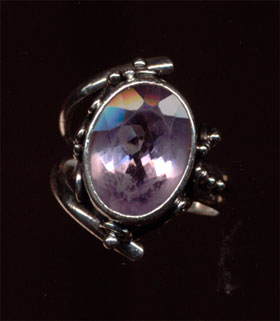 | Date | Day | Time | Location |
| --- | --- | --- | --- |
| 09/26/2023 | Tuesday | 10 AM to 1 PM | RM 07 |
| 10/03/2023 | Tuesday | 10 AM to 1 PM | RM 07 |
| 10/10/2023 | Tuesday | 10 AM to 1 PM | RM 07 |
| 10/17/2023 | Tuesday | 10 AM to 1 PM | RM 07 |
| 10/24/2023 | Tuesday | 10 AM to 1 PM | RM 07 |
| 10/31/2023 | Tuesday | 10 AM to 1 PM | RM 07 |
| 11/07/2023 | Tuesday | 10 AM to 1 PM | RM 07 |
| 11/14/2023 | Tuesday | 10 AM to 1 PM | RM 07 |
| 11/28/2023 | Tuesday | 10 AM to 1 PM | RM 07 |
| 12/05/2023 | Tuesday | 10 AM to 1 PM | RM 07 |