Online Registration
INT/ADV METAL CLAY: CHAMBER OF COLORS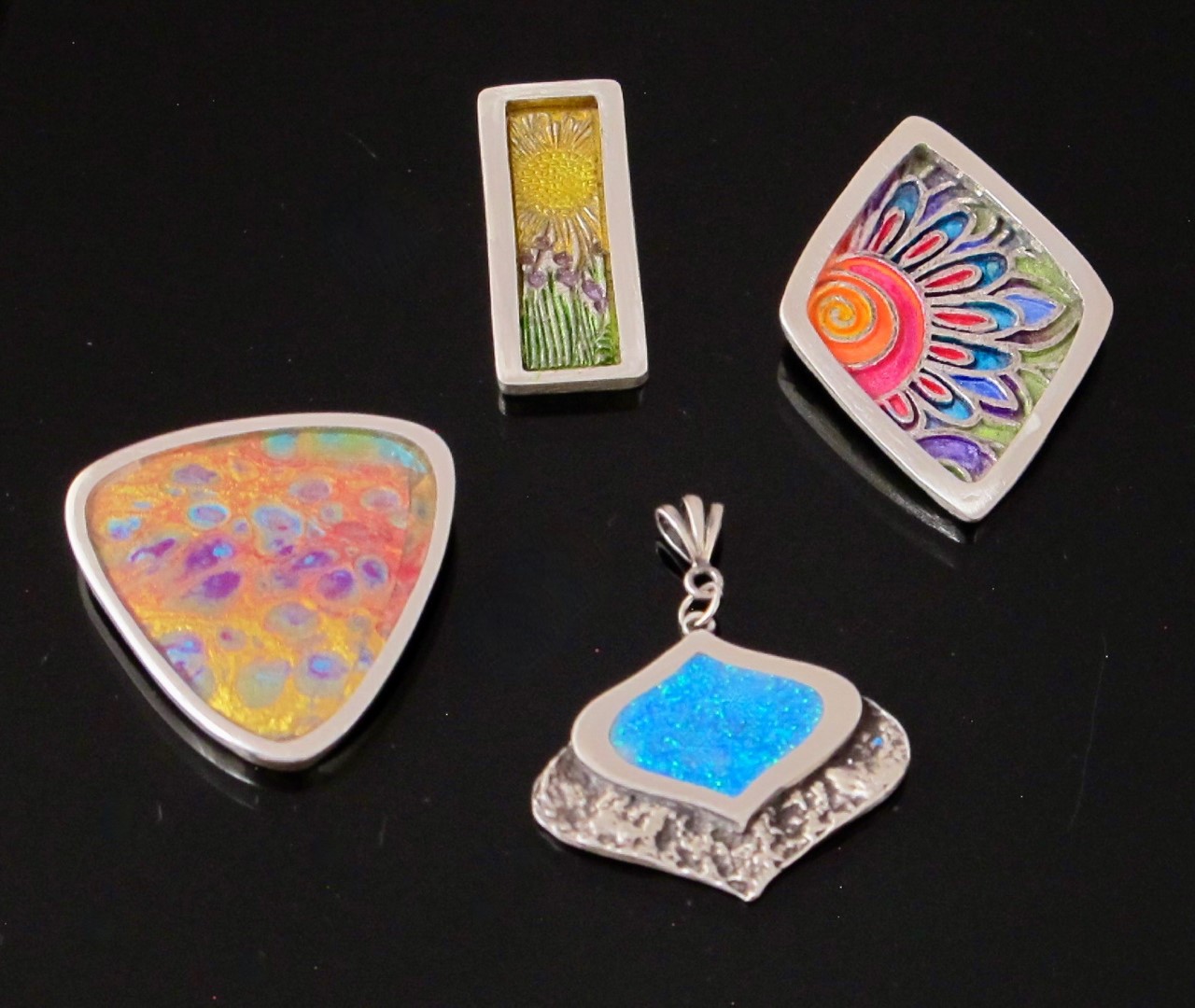 Sorry, we are no longer accepting registrations for this course. Please contact our office to find out if it will be rescheduled, or if alternative classes are available.
This course ended on May 31, 2023
Come join Jackie and Janell as we explore adding color to metal clay. We will build a focal piece of hollow chambers using Art clay fine silver. We will then apply different color techniques using paint, ink, stone, and glass to make a one of a kind piece of wearable art.
There will be a $15.00 Kit fee. The kit fee will cover all the color components needed for this class. Kit fee payable to teachers at the first class.
**All you need to bring is 50 grams of art clay fine silver and 5g art clay silver syringe. A long term clay keeper so it doesn't dry out. A container of uncooked rice to transport greenware. We will have a small amount of clay and syringe available to purchase in class.
We have student tool kits for you to use in class but feel free to bring your own favorite tools. We do suggest opti-visiors and an apron.
Jacqueline Comet
Janell Stephen
| Date | Day | Time | Location |
| --- | --- | --- | --- |
| 04/12/2023 | Wednesday | 6:30 PM to 9:30 PM | RM 03 |
| 04/19/2023 | Wednesday | 6:30 PM to 9:30 PM | RM 03 |
| 04/26/2023 | Wednesday | 6:30 PM to 9:30 PM | RM 03 |
| 05/03/2023 | Wednesday | 6:30 PM to 9:30 PM | RM 03 |
| 05/10/2023 | Wednesday | 6:30 PM to 9:30 PM | RM 03 |
| 05/17/2023 | Wednesday | 6:30 PM to 9:30 PM | RM 03 |
| 05/24/2023 | Wednesday | 6:30 PM to 9:30 PM | RM 03 |
| 05/31/2023 | Wednesday | 6:30 PM to 9:30 PM | RM 03 |