"Bloom Your Self" INTUITIVE PAINTING WORKSHOP WITH DIANA TOMA
Save $20.00 with a 2022 Membership - New and Renewal of unexpired 2021 memberships
Sorry, we are no longer accepting registrations for this course. Please contact our office to find out if it will be rescheduled, or if alternative classes are available.
Advanced Registration for
Members
, opens:
Tuesday, November 9, 2021 (Ceramics only)
Wednesday, November 10, 2021 (Ceramics + Jewelry only)
Thursday, November 11, 2021 (All Departments).]+[],[])) %-->
This course ended on October 16, 2021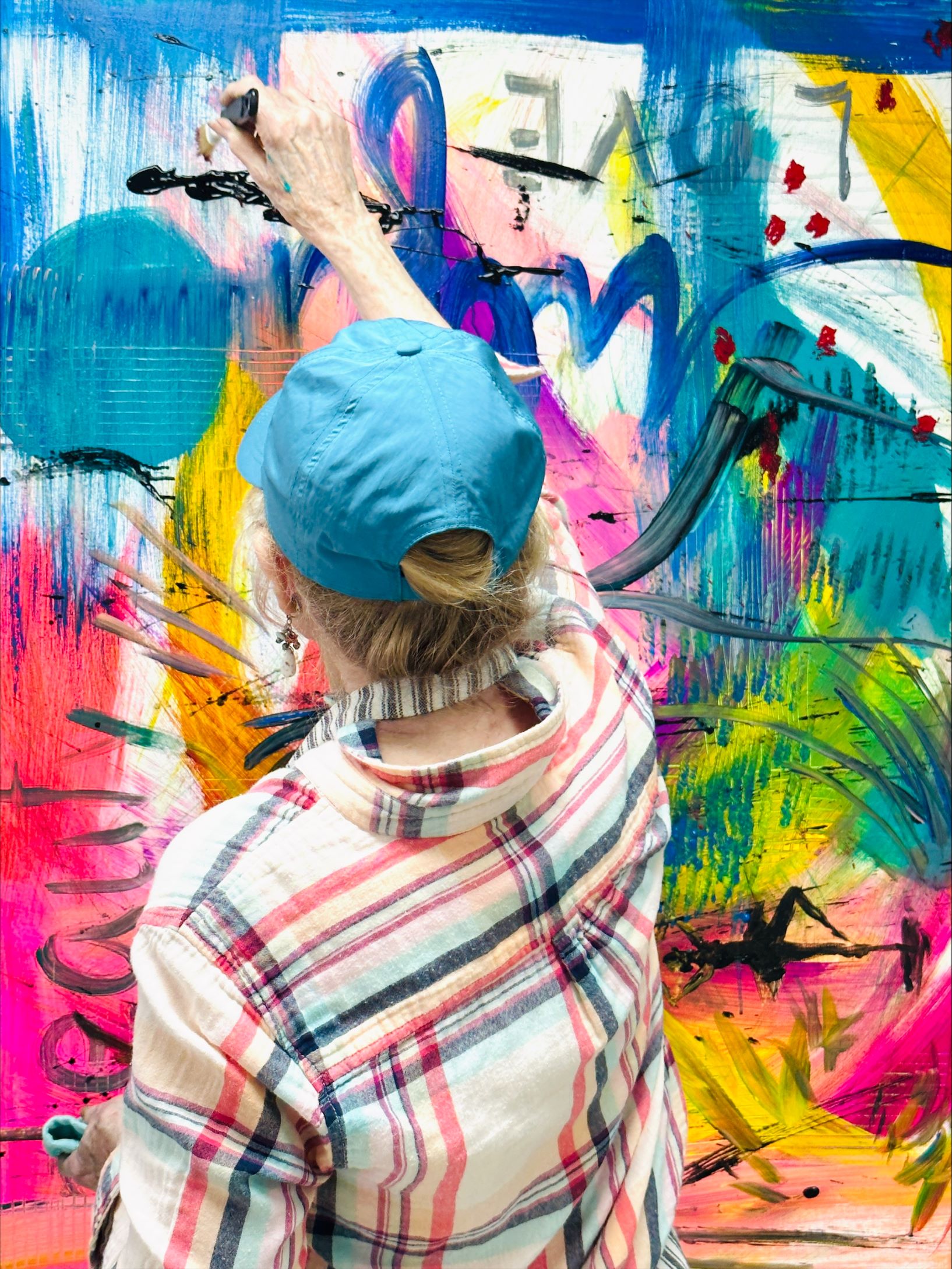 Description
Join award winning European artist Diana Toma in exploring the art of Intuitive Painting. This workshop is about letting go of inhibitions, and plunging into your own inner creative volcano. Practice expressing yourself on a large surface: splashing, smudging, layering, stretching across the canvas, trusting the process, all while empowering yourself. This workshop might just change the way you approach painting! NO EXPERIENCE NECESSARY, ALL LEVELS ARE WELCOME, from first time painters to advanced professionals. All you need is an open mind.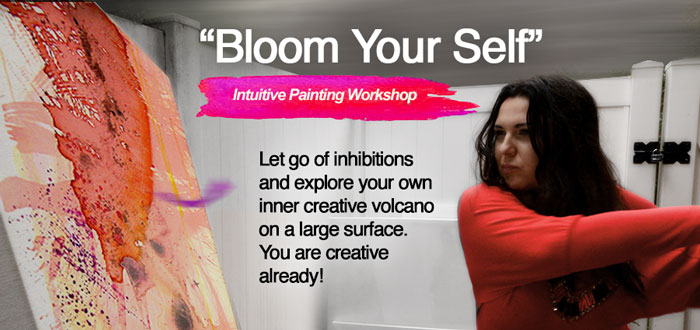 Trust. You are creative already! Paint supplies are included in the $20 materials fee PAYABLE TO THE INSTRUCTOR AT THE WORKSHOP. Just bring 2 acrylic brushes and a large size canvas (36"x48" or larger recommended). See www.spruillarts.org for a list of supplies you will need to bring to class.